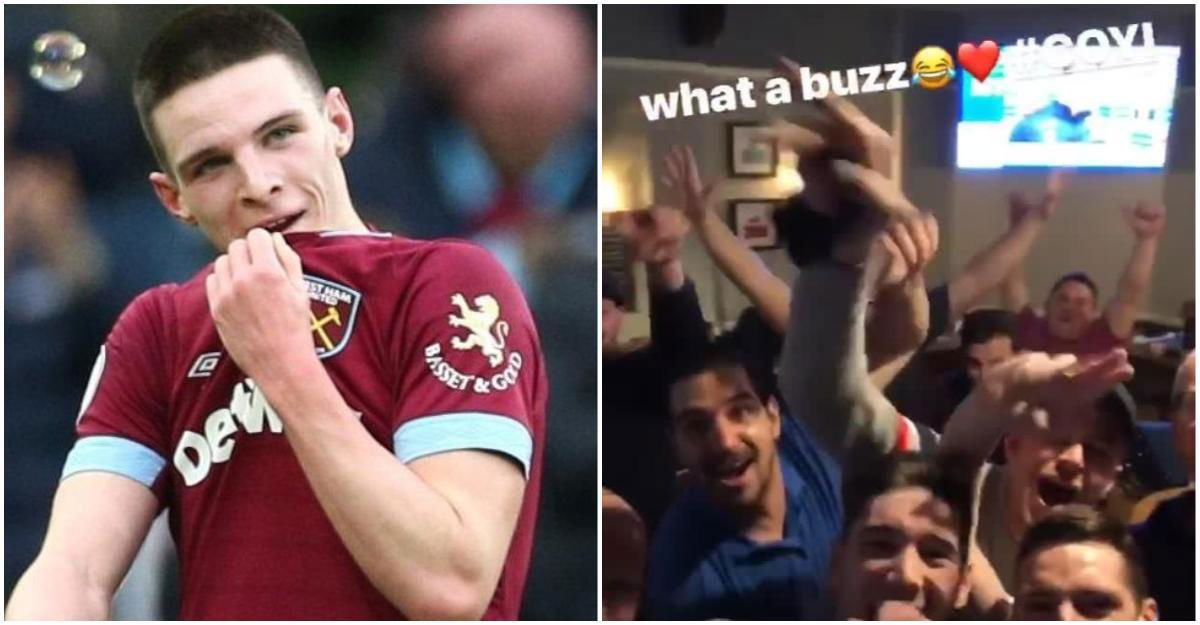 West Ham man of the match and goalscorer Declan Rice joined his brothers and West Ham supporters in a local Surrey pub to celebrate the Hammers 1-0 victory over Arsenal.
Two videos appeared on Rice's Instagram page showing him and his brothers and mates with West Ham fans in the local Surrey boozer.
The 19-year-old joined an exclusive list of West Ham players who have scored in the Premier League as a teenager. His timing couldn't have been better as the youngster celebrates his 20th Birthday tomorrow.
The pub in question is thought to be the Berrylands pub in Surbiton Surrey close to the where the player lives but it clearly shows Rice is clearly a man of the people and had no problems mixing with the general public despite his recent rise to fame.
Declan Rice down the pub celebrating with the West Ham fans after today's game

What a man! pic.twitter.com/U91AuDGzbA

— Wᴇsᴛ Hᴀᴍ Sᴏᴄɪᴀʟ (@WestHamSocial) January 12, 2019