By Hughie Southon
Declan Rice appears to have definitely made up his mind that he will be leaving West Ham this summer and the club has now accepted what they see as inevitable!
Despite recently "liking" comments on social media that he could possibly remain at the club it has been accepted within West Ham that he will be on his way.
The club – as we reported this morning via http://6foot2.co.uk/ – are ready to offer him a new deal worth around £250,000 a week.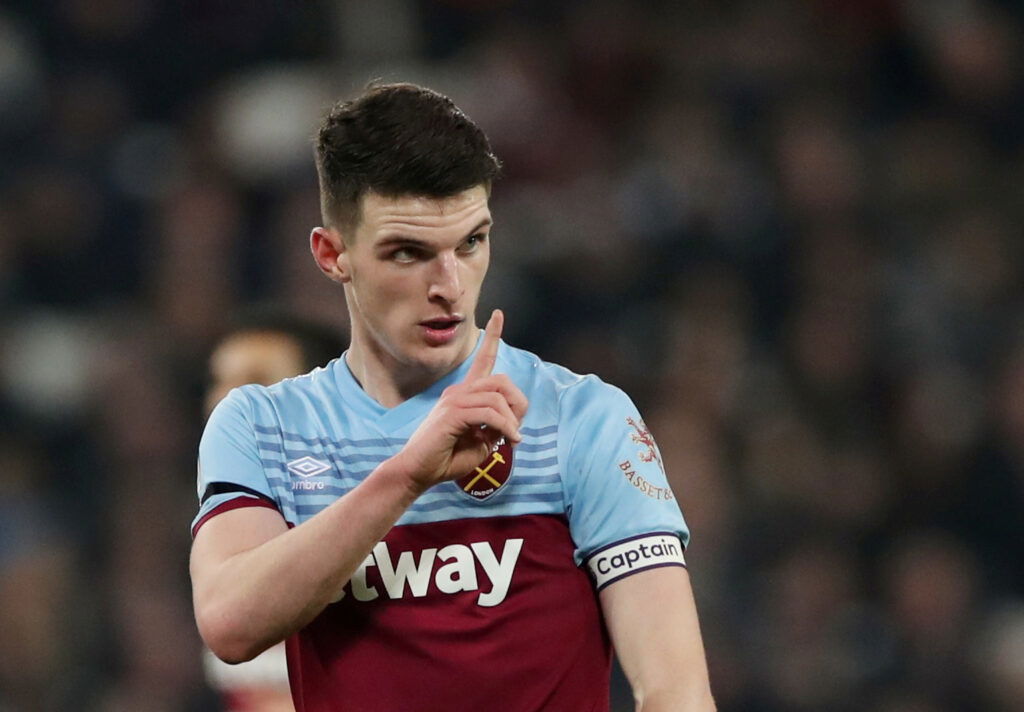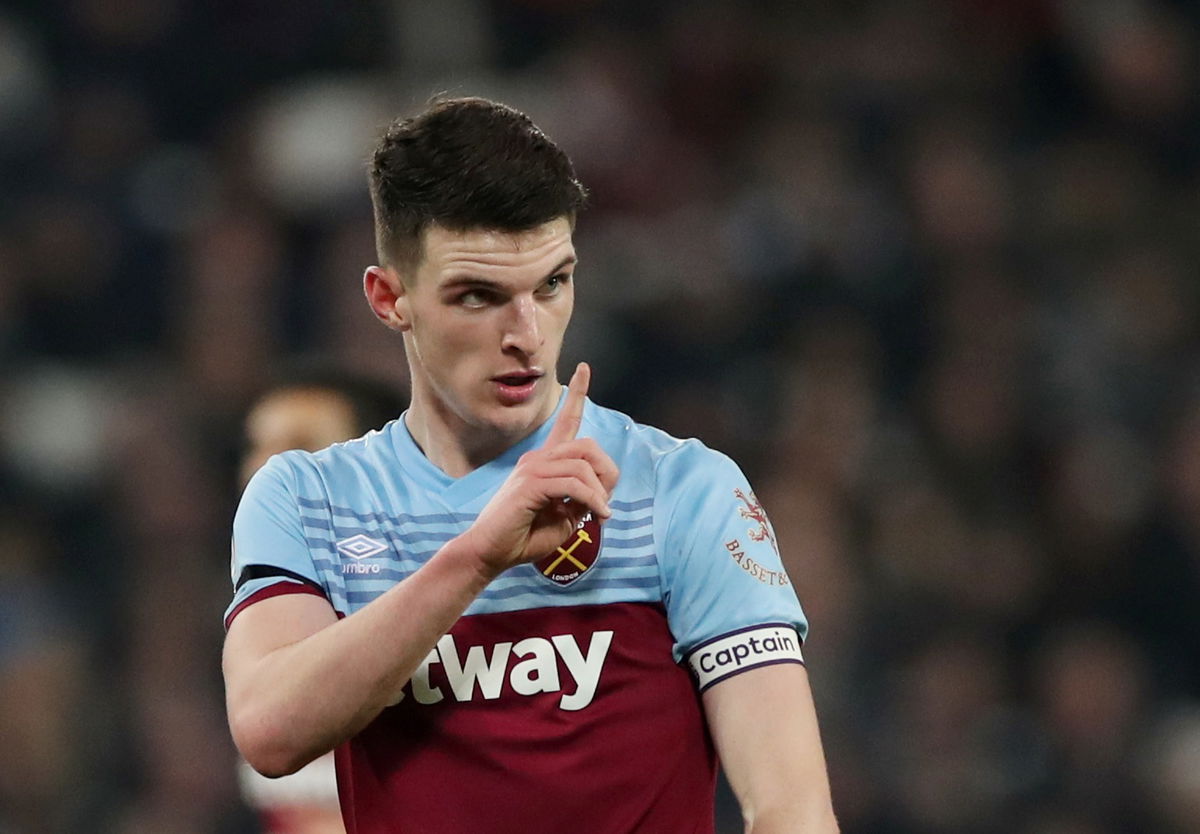 This follows the summer offer of £200,000 which was turned down by himself and his father Sean who of course turned it down.
We have since checked with our key contact at the London Stadium and whilst the offer will be made, the reality is that hopes he will remain at West Ham have dimmed to the point of acceptance.
Our contact made no bones about the position making it clear again that money – whilst an improved contract would be offered – is not Declan's motivation.
He said: "We have all more or less accepted he won't be staying – he has said as much. It looks inevitable"
However, none of us should be unduly upset – Declan has been a dedicated and magnificent player for this club and should the time come we will be wishing him every success.