Declan Rice has finished third in the Football Writers' Association Footballer of the Year award.
Liverpool's Mohamed Salah has won the award for the second time, having also won the award in 2018.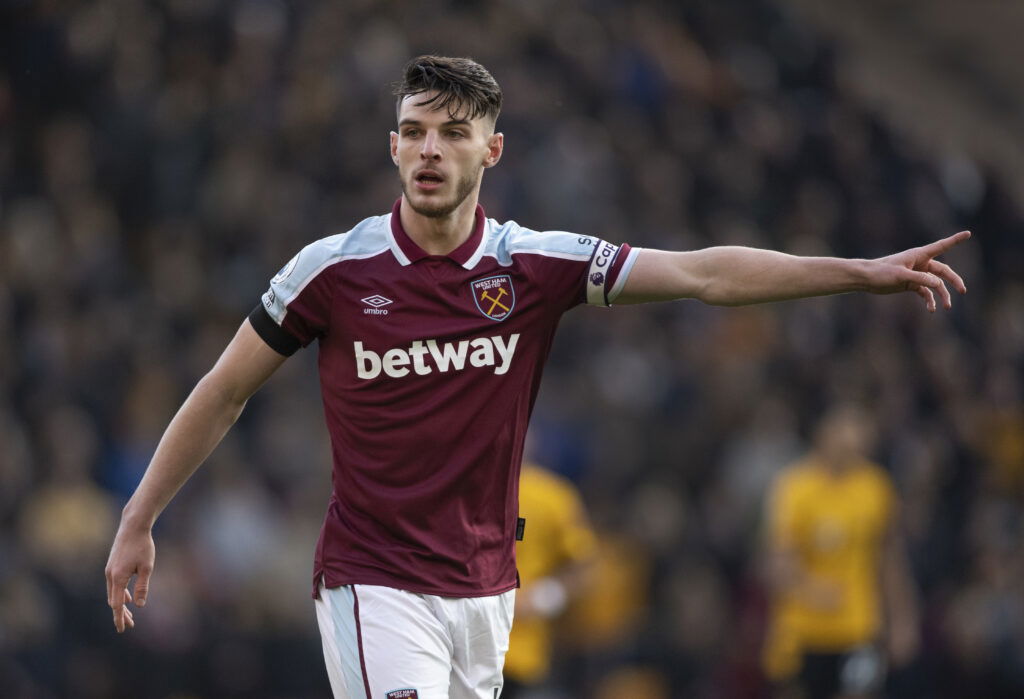 Salah, of course, has been in exceptional form for the Reds this season as they battle Manchester City for the Premier League title.
The Egypt international has scored 30 goals in 44 games in all competitions, while also laying on 14 assists.
He received 48 per cent of the vote, per The Daily Mail, and he could well end the season having won the Quadruple, with Liverpool having already lifted the Carabao Cup, and qualifying for the FA Cup final, while they have also beaten Villarreal in the first leg of their Champions League semi-final. They are second in the Premier League behind City.
Salah is also the Premier League's top scorer, and he has beaten both City's Kevin De Bruyne and Hammers skipper Rice.
Liverpool and City players dominated the vote; nine Reds players received votes, while six City players were given a nod.
Finishing third for Rice, then, is an astonishing achievement, given the Hammers' place in the pecking order in the league.