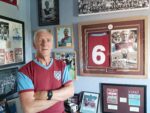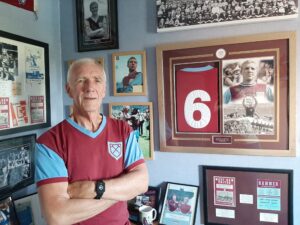 By CandH's top blogger Allen Cummings
It's probably something of an understatement to say as West Ham fans we're all feeling pretty angry and upset right now. The season clearly hasn't started the way we had all hoped – and in saying 'we' I include David Moyes and all the players in that.
The club might not have bought in everyone's choices in the transfer window – so far that is. If we had we'd be starting with a squad of thousands. But in general terms those that have arrived have been met with a majority of approval. Plenty are on record – or social media – saying we've had a good window.
But right now it's not working for the team, and as is always the case fingers are starting to point in a variety of directions. No-one is beyond criticism of course, nor should they be, whether it's a newcomer to the club, one of the youngsters trying to make their way, an established first team player or even someone who has been a shining light and lauded a hero over the last two successful seasons.
But some of the accusations I've seen aimed at Declan Rice in particular in the last 24 hours are bang out of order. Deccers will know of course from the experience of Mark Noble, his predecessor as club captain, just how volatile and downright toxic some of our fanbase can be when things aren't going swimmingly.
The majority of us loved Nobes for what he was and what he did for this club – but there were always others on the prowl ready to hit out at every opportunity.
I've seen a variety of posts questioning Rice's captaincy, asking if he has the experience and stature to fill Noble's boots, a valid point that's open to discussion. But he looked pretty good at it last season – and I don't recall too many people complaining then.
I agree with C&H Forum member Cleasm who wants less words and more action from the skipper and questions Rice's appearances on social media at a time like this. Not the best idea. Although as captain he will have certain media obligations he has to fulfil. (I dread to think if social media had been around what it would have said about the off-field activities of some of those great names of the past when results weren't going well – as frequently happened).
But what has infuriated me beyond belief right now is the accusation that Rice has deliberately taken his foot off the pedal to somehow engineer a move away. The suggestion being his heart is no longer in the club and he wants a way out sooner rather than later.
That's an insult to the integrity of a player who is 100% genuine in everything thing he does. Sadly it's typical of the bitter and twisted nature of some people – and a prime example of how toxic it can become when things are not going the way some would like.
Declan is a credit to himself and to this club. He always has been and I have no doubt he always will be for as long as he wears a West Ham shirt. There are a great many players in the modern age whose dedication and commitment can be called into question. Declan Rice isn't one of them!