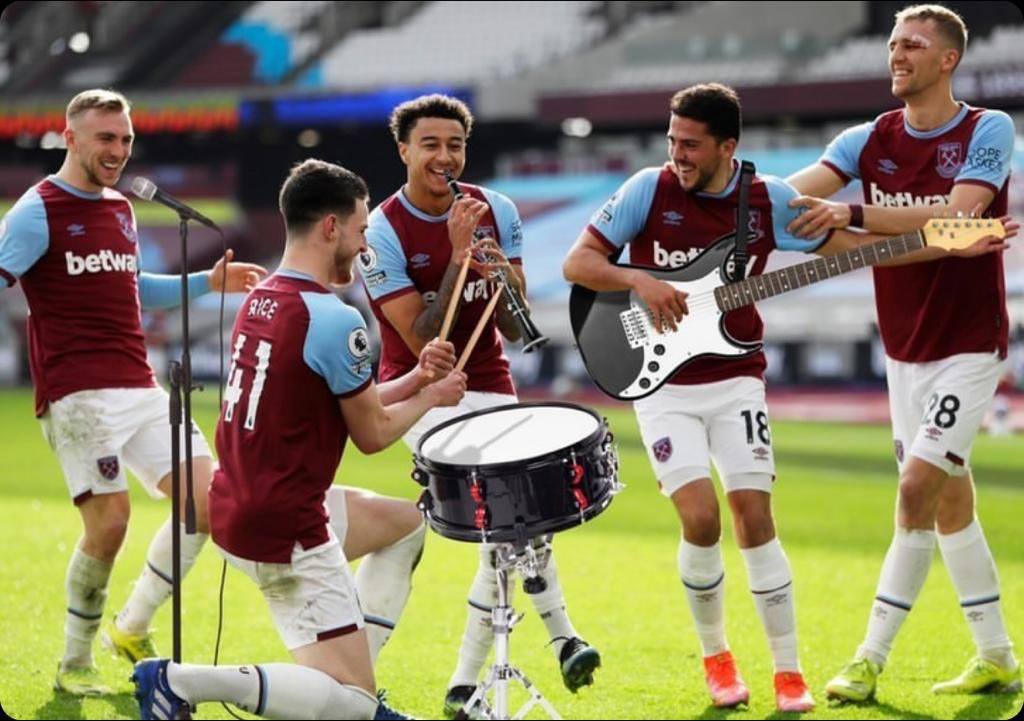 Declan Rice has explained the background to the goal celebration after Jesse Lingard's superb goal against Spurs was declared good after a VAR check.
Rice told Talksport radio listeners on Monday that the squad often play a game in training called the D,  where you have two touches to score in the six-yard box.
He said Pablo Fornals keeps on scoring in the game and mimics the goal celebration and started doing Lingard goal celebration he did in the past to have a bit of a wind up with the Manchester United loanee.
Before Sunday's game Fornals told his teammates if thee Hammers score today I am on the guitar, Jesse you are on the Clarinet and Declan you ou are on drums.
Rice insisted it was very spontaneous and they only agreed on it just before they went on at the London Stadium to face Spurs.
The 22-year-old said it was a bit of a giggle but he was glad it came off adding that his drumming needed some work.