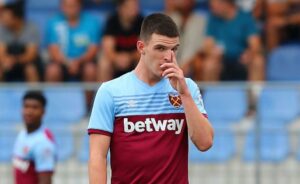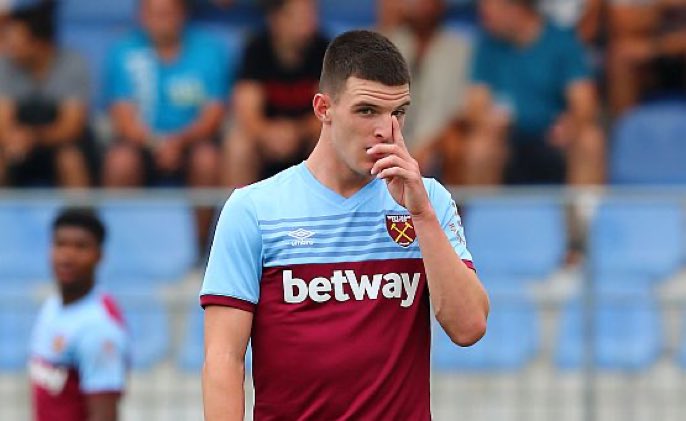 New reports that Chelsea boss Frank Lampard is ready to sell N'Golo Kante along with eight  other players look set to raise further worries over Declan Rice's future.
The Chelsea boss has already strengthened with two new arrivals – Hakim Ziyech and Timo Werner – and now wants Bayer Leverkusen's attacking midfielder Kai Havertz whom he may see as a replacement for another player reported to be on his outward list – Ross Barkley.
It's always been known that Kante's departure could be the trigger to prompt a Rice move and according to The Times he is among the nine players whom Lampard is ready to shed.
Kante experienced an injury hit season last term making just 23 appearances despite being a key part of the team when available.
However, Lampard has always made it clear he doesn't have plans to let him go and declared back in June he wasn';t going anywhere and that Chrlsea were a better team when he was available.
At the same time London Stadium sources told CandH several weeks ago that they were aware that any sale of Kante could prompt a move for the Hammers prize asset whilst insisting they have no plans whatsoever to sell him