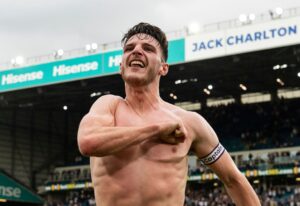 Declan Rice will be ready to take his place in the line-up against Wolves on Saturday afternoon.
The skipper withdrew from international duty after an agreement between club and country given he was suffering from a virus.
That of course didn't stop him playing a major part in the magnificent victory over Liverpool despite having been hit by the virus several days earlier.
However, given the 15 goals and two victories over Albania and San Marino he wasn't missed by the Three Lions and the rest will have done him the world of good.
Now a source inside the London Stadium has told CandH that he is ready to play at the weekend having recovered from the virus.
Unless David Moyes makes a highly unlikely decision to give him a further rest he will be leading the team against the eighth placed midlanders as we go into the game aiming to remain in the top three.