By Simon Leyland
There is a rather strange story that has just appeared concerning the West Ham captain Declan Rice.
Yes, we all know that he has been linked with some of the biggest clubs across Europe for a good while now.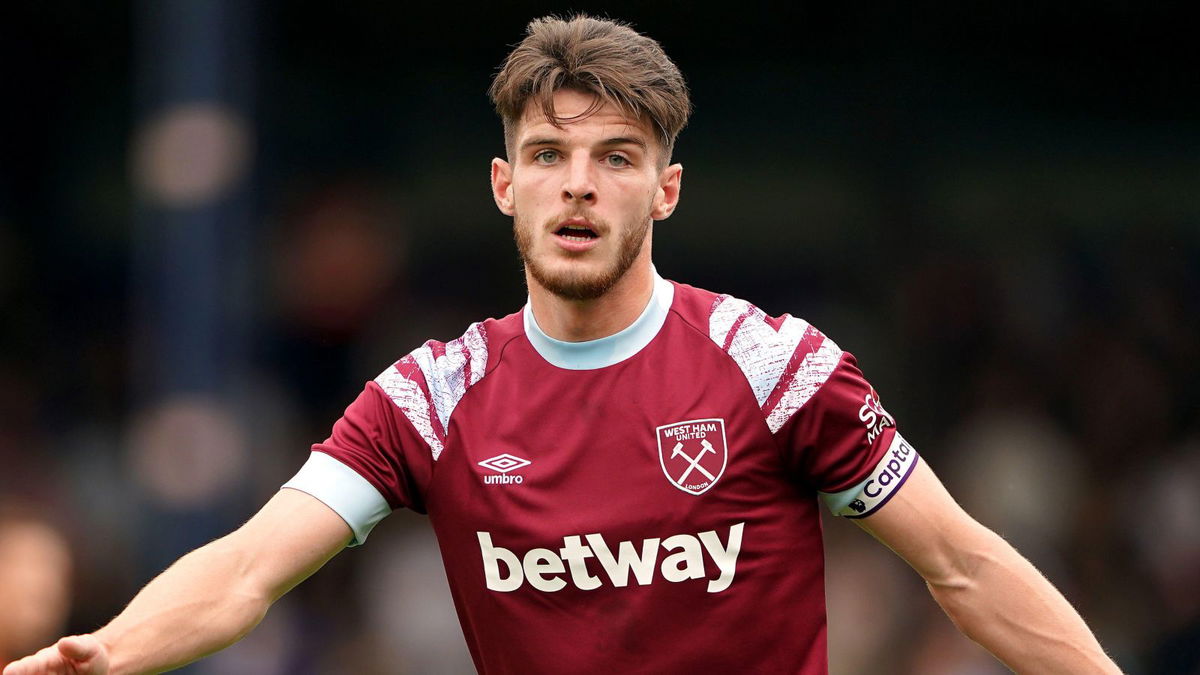 But West Ham have insisted they have never once received a bid for the midfielder.
But the hype surrounding Rice has softened somewhat lately. His stock has fallen with some of the top pundits around and journalists in the know claim "the industry" value Rice at between £60-70m rather than the £100m plus West Ham would want to sell him.
So could Rice end up performing a huge U-turn by staying at West Ham as his list of admirers dwindles by the day?
I know it seems unlikely, but bear with me…remember all the carry on with Harry Kane at Spurs? Kane wanted to leave in pursuit of trophies, nobody was willing to pay what Tottenham wanted and he remains at the club.
If West Ham have – as they claim – never received a bid for Rice and question marks are being raised over the Hammers skipper's value, then it is not unreasonable to think he might listen to some advice from a man who knows about these things earlier this week.
In an interview with the Evening Standard the sainted Harry Redknapp suggested that West Ham are plenty big enough for Rice and has warned the midfielder that the grass is not always greener elsewhere.
West Ham offered Rice a huge £200k per week long term contract worth over £80m in their last attempt to keep him.
Maybe, just maybe, what with his value in question and his list of would-be suitors dwindling ; perhaps this will make him realise West Ham is the place for him to stay