Declan Rice has hit out at the constant speculation over his future.
The Hammers star has come to an agreement with the club and will be remaining for at least another season, despite consistent links with Manchester United and Chelsea.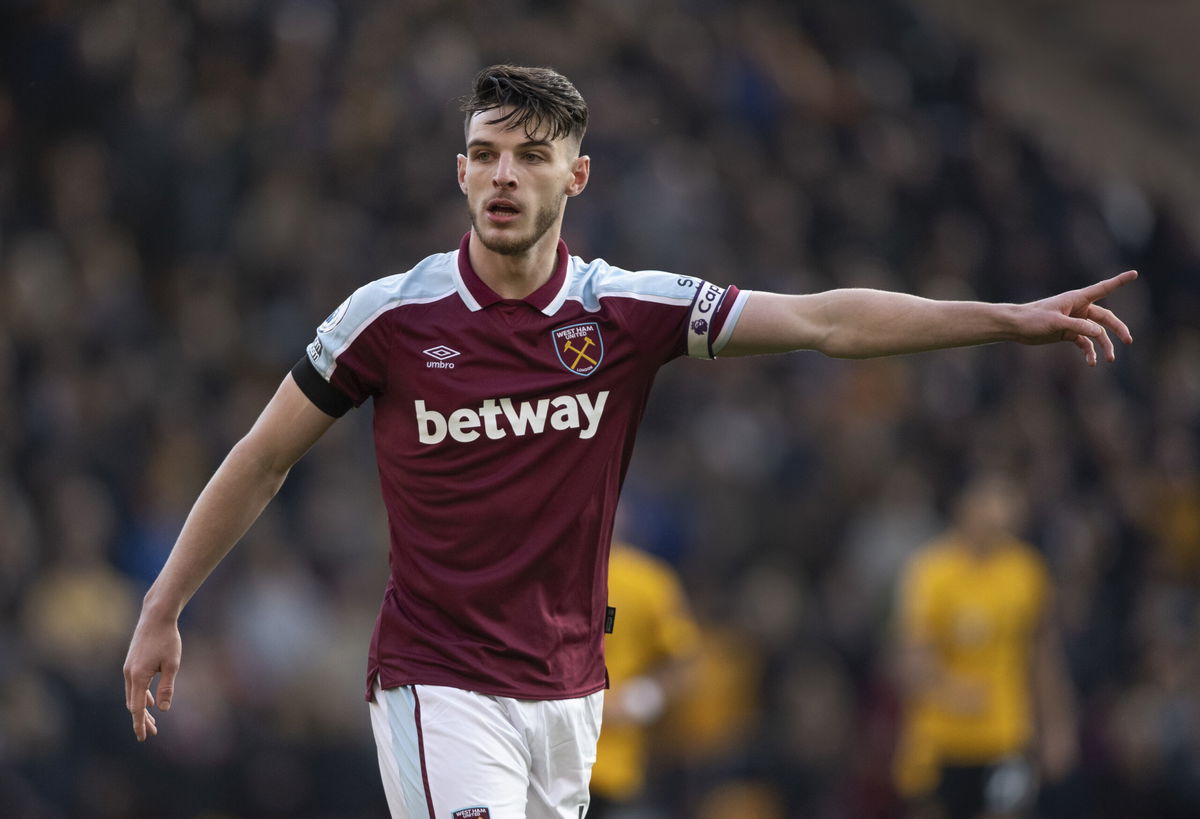 The England international remains one of those players who is touted for a big move, but he has now claimed that the never ending stories are becoming an annoyance as he tries to play his football for the Hammers.
Speaking to Sky Sports, as transcribed by the Mirror, Declan said:  "Everyone knows my relationship with the players here, the manager.
"I've never once complained, every time I put on the shirt I go out there and give it one hundred per cent and whatever happens off the pitch takes care of itself.
"I can't control that – what I can control is going out there and trying to be the best player. It's annoying (speculation) because of the numbers that get attached to your name. You can't control that at all but there's stuff sometimes that you see and you read that you don't want to hear, because it's not really true in a way.
"All I can do is go out on the pitch and play football and be happy. For the last couple of seasons that's what I've done and that's the faith the manager has put in me, so all that speculation stuff, that's what comes with playing good, I suppose.
"I think it's completely out of my mind [when on the field]. Nothing's officially happened. I've always said, until anything actually happens, there's no point talking about anything because I'm a West Ham player, I have a contract with West Ham and I'll always respect that. I know that I'm going to be the captain of West Ham this season, I know it's an honour."
Rice's deal has two years left to run and the reporting has always been the same from us: No club has come forward with any kind of bid for Declan, despite what the papers will say.
He will be remaining an Iron for another season at the very least, and we can totally understand his frustrations with the fascination over his future.