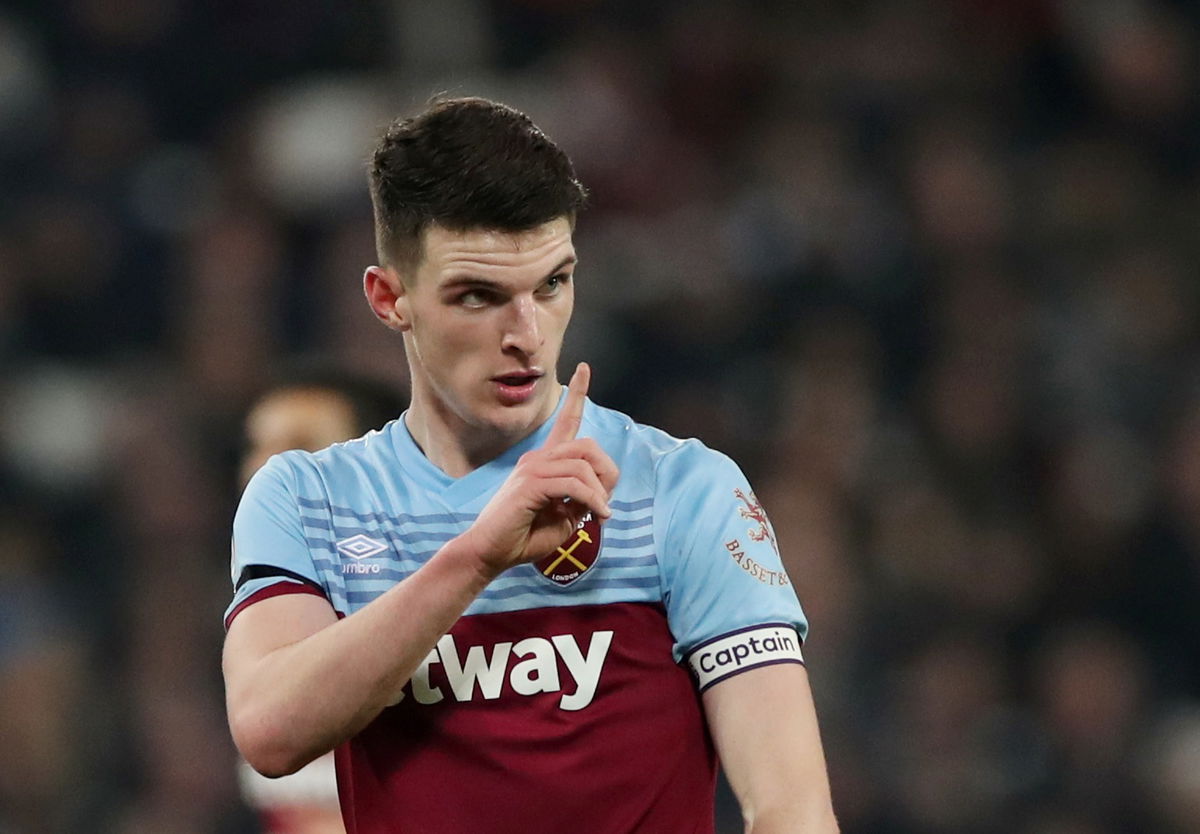 West Ham Skipper Declan Rice has boasted we have
got the joint second-best defensive record in the Premier League and that will put them in a good position to face Aston Villa on Monday night who have also been in good form.
Rice said that the Hammers are moving
in the direction the manager wants  adding the squad is full of confidence and ready for the battle with the Villians at the London Stadium.
West Ham are joint top in clean sheets with four along with Aston Villa, Chelsea, Southampton and Wolves.
The Hammers have conceded just ten goals this season, one less than Spurs , with three of those against West Ham.
West Ham ten goals were conceded against Newcastle (2) Arsenal (2) Spurs (3) Liverpool (2) and Man City (1)
That makes the Hammers joint second on conceded goals along with Chelsea, Wolves and Arsenal – frankly a really remarkable turnaround from last season and one from which we can justifiably be proud.