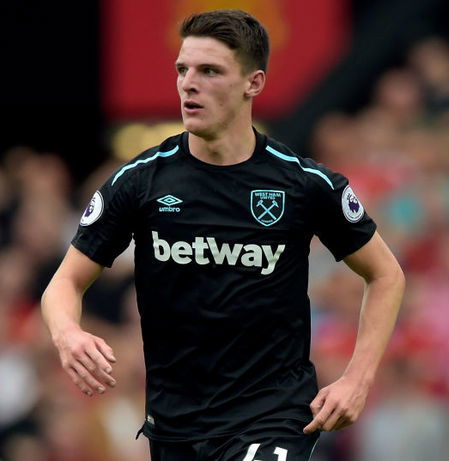 Declan Rice is clearly over the weekend issues which saw the manager give him a bit of a public dressing down.
Having retained the Young Player of the Year award, he was quick to praise the academy system and the work going on under director Terry Westley.
He said: "You've only got to go into the Academy to see how much work is going. There are so many top people there working.
Everyone has got an individual mentor and they are bringing top players through and now we are beating Manchester City and Manchester United, which shows how well we're doing as an Academy.
"Credit to Terry Westley and his staff – Liam Manning, Steve Potts and Mark Phillips – for giving loads of players their opportunities. He's always putting good words in and trying to make you better as player. A massive thank you to all them for getting me to this point."
"All of the boys have been there for me and I think they're pleased to see a youngster come through. To be honest, I've been lucky to come through with this group of lads, who all look after me and have all been in my position, the likes of Joe Hart, Nobes, Ginge and Andy Carroll, everyone really.
"That's the thing about this squad. We're all so close that anyone can go to anyone. It's great to be part of this squad and I can't wait to be part of it for a long time in the future.
"Marko has been like a brother to me. He's been excellent. We live quite close to each other and he sometimes brings me into training and we've got on really well since pre-season. Credit to him. He's been fantastic this year and he deserves everything he gets."