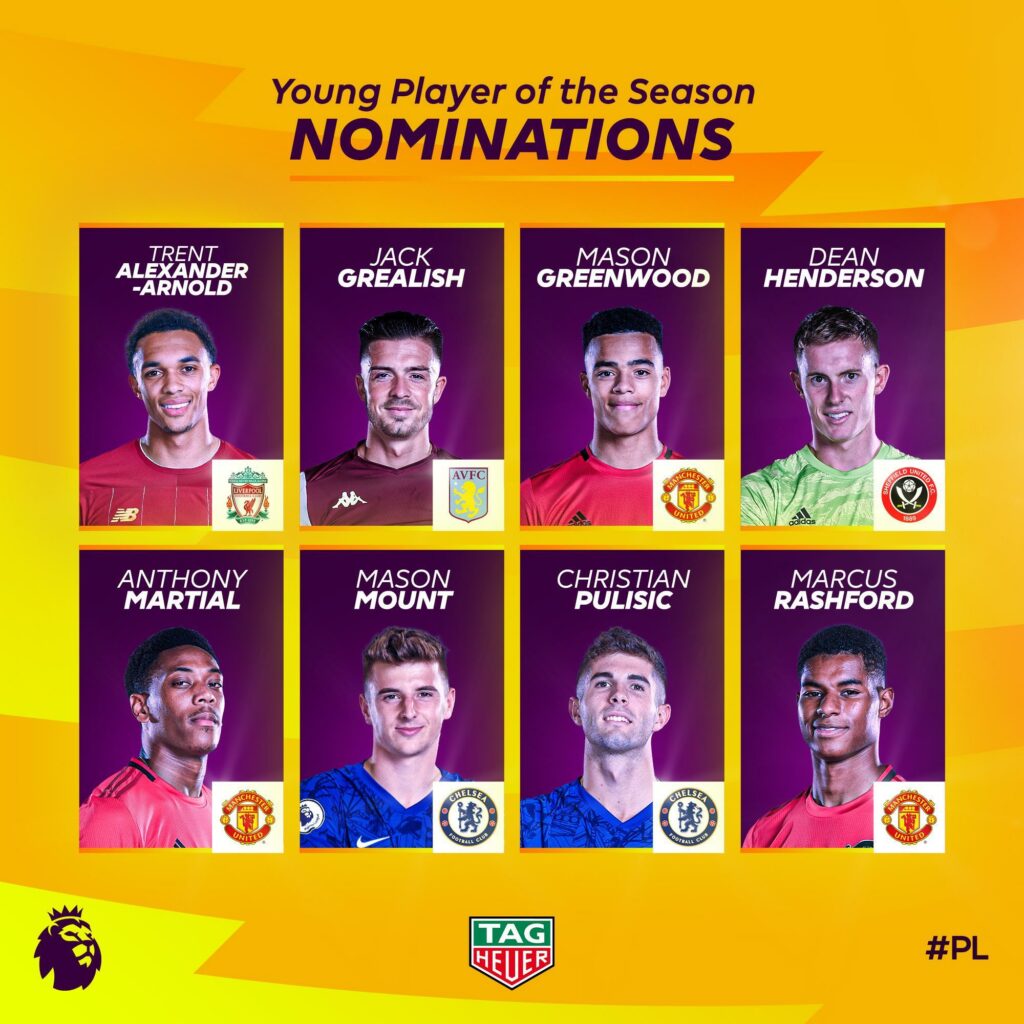 Declan Rice has been left out of the Premier League young player of the year nominations despite two of the nominees being 24 years of age.
Dec's 21-year-old best mate Mason Mount was included in the eight nominations as was Chelsea teammate Christian Pulisic also 21 who made the shortlist.
Premier League Champions Liverpool's Trent Alexander-Arnold another 21-year-old was also nominated.
18-year-old Manchester United striker  Mason Greenwood is named along with teammate 22-year-old Marcus Rahsford
A third Manchester United player in the guise Antony Martial made the shortlist despite being 24 years of age.
Aston Villa Captain Jack Grealish also 24 was also added to the nominated much to many fans surprise.
Sheffield United's 23-year-old Dean  Henderson completed the bias line-up.
Six of the eight nominations were filled by top four clubs but there was no space for 21-year Hammer Declan Rice.
Rice was overlooked despite making his breakthrough to the England side as regular, playing every single minute of the Premier League season, standing in as captain for West Ham, winning of Hammer of the year and scoring one of best Premier League goals after the return of football.