By Dave Langton
Declan Rice is unlikely to make a move away from West Ham this summer because there are so few teams willing to buy him!
We have already reported that Manchester City have pulled out of the race to sign the England international, despite Pep Guardiola being a big fan of Declan's.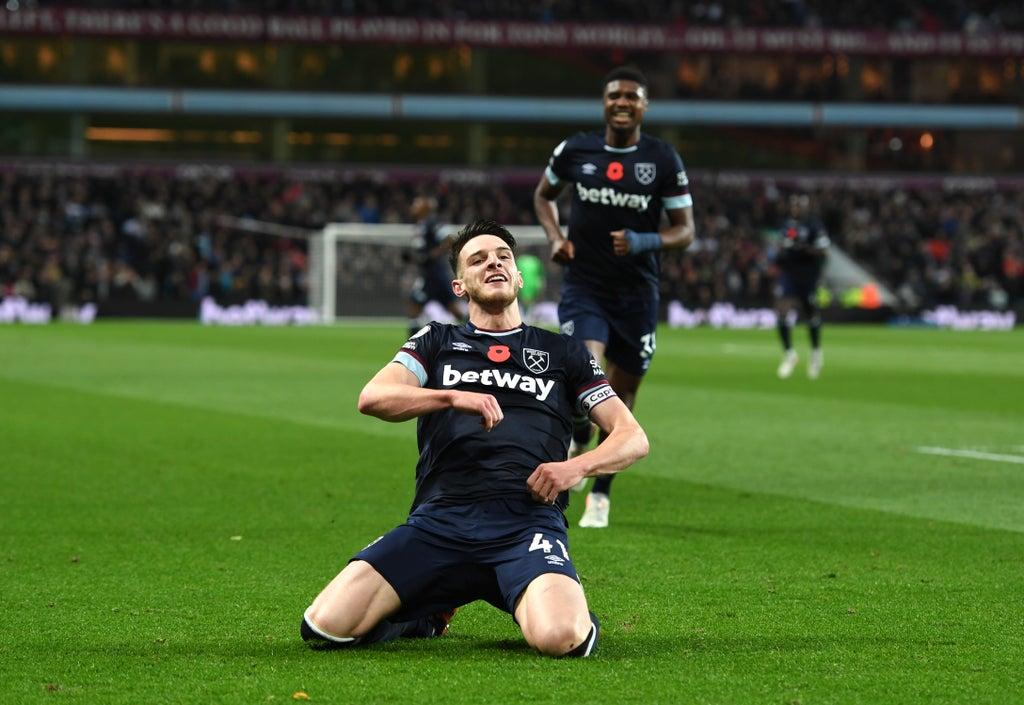 They are more likely to pursue a deal for striker Erling Haaland, who would cost a small fortune to sign from Borussia Dortmund.
Chelsea, too, are more focused on bringing Conor Gallagher back from his loan spell at Crystal Palace than securing a deal for Declan, despite the pull of a move to Stamford Bridge might have for the Hammer.
They would also have to find a way to offload N'Golo Kante in order to free up space in the squad.
It leaves Manchester United as the only realistic option for Rice but we have been told that he is not keen on a move to Old Trafford and the potential of living in Manchester, while there is a very real chance that United will not qualify for the Champions League this season.
We have also been told that reported interest from Real Madrid is unlikely to materialise at this point, such are their financial woes.
It means Declan is more than likely to remain with the Hammers throughout the summer window, unless something drastic changes at either City or Chelsea.