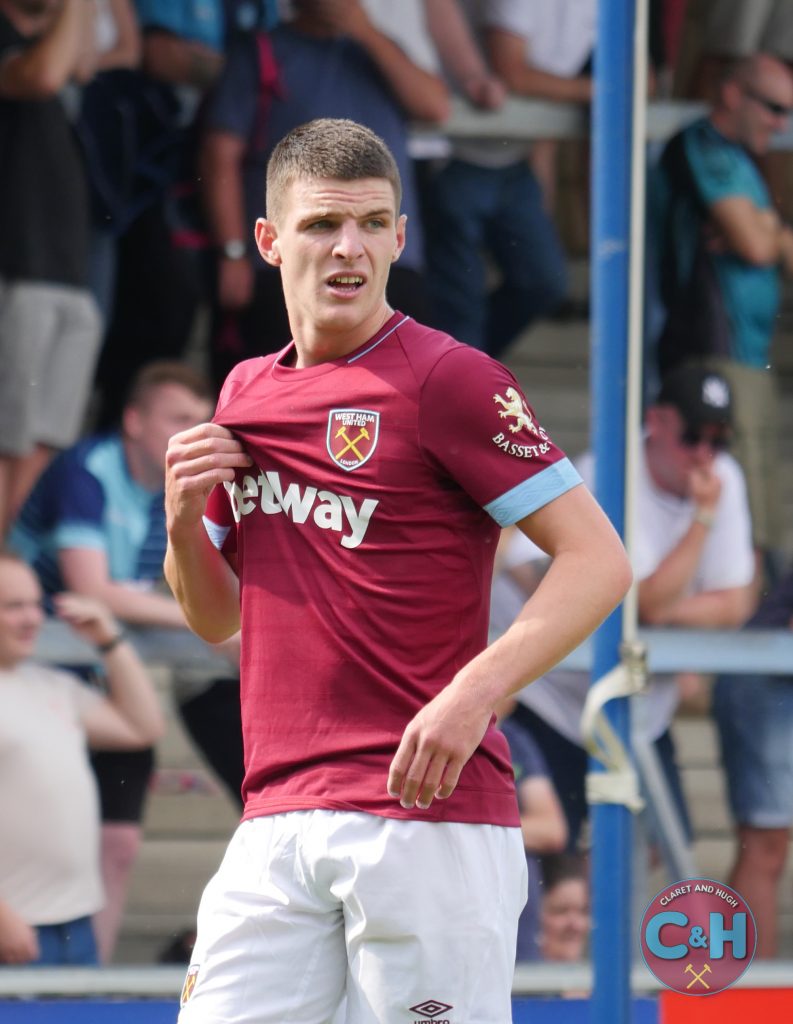 Declan Rice has refused to rule out the possibility of becoming the next Mark Noble by remaining at the club for life!
The captain made it 15 years as a Hammers when turning out at  Watford last weekend and is one of the very few one club men left in the Premier League.
But although it's always best to keep a firm lid on all expectations in times such as these when things can change at a stroke, the 20 year old  certainly isn't in the mood to deny anything other than the possibility he could do the same as the skipper.
Having signed a long term deal at the London Stadium, the defensive midfielder is certainly up for staying with the Hammers for a while yet regardless.
It's a nice thought that he could be the next Noble – and is certainly a future club skipper.
It was a question well asked by  Four Four Two, to which Rice gave a relatively straightforward reply giving hope that he will be around for a long time yet.
He said: "Yeah," (page 101 of issue 304 of Four Four Two).