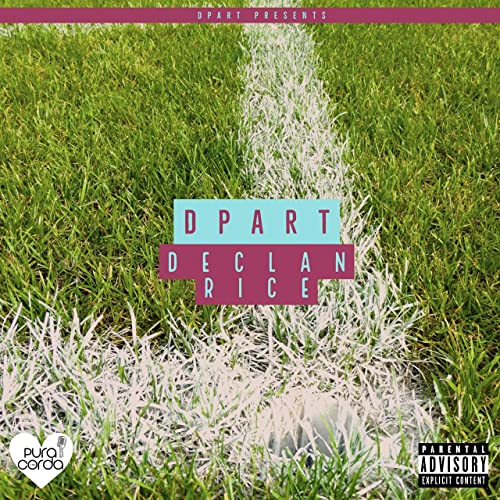 West Ham fan and rapper DPART is launching his 'Declan Rice' rap on Amazon and Itunes in his attempt to top the  charts.
The song first appeared SoccerAM and we shared it on Claret and Hugh shortly afterwards helping the Youtube video receive over 11,000 views.
Speaking exclusively to Claret and Hugh Dpart said ' Since you shared the song on your site it went on to do eleven thousand views on Youtube and I've had loads of messages from supporters – some who don't usually like rap – saying they love the song. 
I am an independent artist but because of how much the community has got behind the song I have decided to release it as a single to see if I can crack the charts after 12 years of trying. 
It is available for pre-order now on Amazon or iTunes by searching 'Dpart Declan Rice' on either service and is only 50p and it would only take a few thousand to make this dream a reality'
The rapper is also planning a raffle for any west ham fans that buy it for a signed framed picture of Declan Rice if they show him proof of purchase which they can send to him on Instagram @dpartmusic
Declan Rice has already shared the Youtube link and followed the rapper on Instagram.
The song is available for pre-order at Declan Rice by Dpart – DistroKid
Lets try to make his independent artist dream come true and get him to Number one!