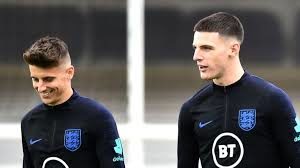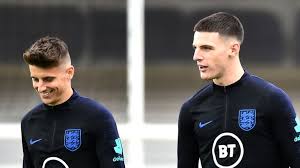 One thing we have learned about Declan Rice is that he is never anything less than honest.
The fella has been quite brilliant for us as he has emerged to become our greatest home grown talent for many years and as a result the inevitable transfer talk follows.
But having been linked with most of the top clubs what we don't need in these difficult times is to learn that he remains keen to play alongside Chelsea's Mason Mount at club level.
The two have been as close as it gets, growing up in the game and it's not unknown that Declan has been in this territory before.
However, during times when we all have enough to cope with, it really isn't great to hear him repeating the hope despite most of us realising a point will come when he will almost certainly be away.
His admission came after he beat Mount for the second time Fifa 20 – the event being hosted by Rio Ferdinand.
Commenting, the defensive midfielder said: " Yeah, I'd love to play with him at cub level again.
One thing we've always said as kid we'd love to play with each other at club an international level 'But obviously you never know because of different paths and things like that.'