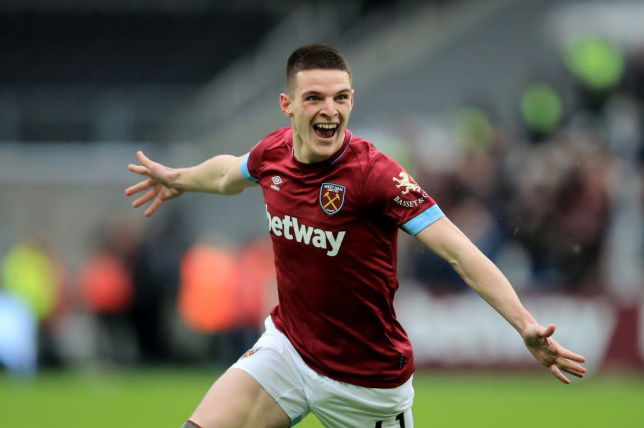 West Ham have absolutely no intention of allowing Declan Rice to move in January despite new – and increasingly speculative – suggestions over his future.
As was the case in the summer, media outlets – the Daily Star is the latest – are claiming the Irons are hatching a mighty plan to keep him at the club.
But the reality is there has not been a single offer or enquiry for the club's star man and although a new deal could be on the cards there is no rush to do it now.
The speculation is based on misinformation that Frank Lampard is desperately keen to sign the 22-year-old but the events of the last transfer window demonstrated that was not the case.
And if by Christmas the Blues are not challenging strongly for the Champions League, the currently ninth-placed Chelsea boss may not be in a job anyway given the money he has been allowed to spend.
We are told the £70 million fee placed on Declan's head last summer has now reached £80 million and will increase again by the summer if he collects more England caps to go with his West Ham armband.
Were any club to be ready to offer such a figure the player's personal terms could be as much as £200k a week which over a five year deal five would see him earning £50 million, pushing the entire price to £130 million in financially-troubled Covid times.
We have learned the Hammers were always intent on offering him a new deal regardless of the speculation should he become the club's leader on the pitch.
The figures involved, however, rightly remain a matter between the skipper, his agent and the club.