By Dave Langton
Declan Rice will not be joining Chelsea this summer.
The West Ham star has again been linked with a potential move to the Blues, with Thomas Tuchel again said to be eyeing a potential swoop to bring the England international into the club.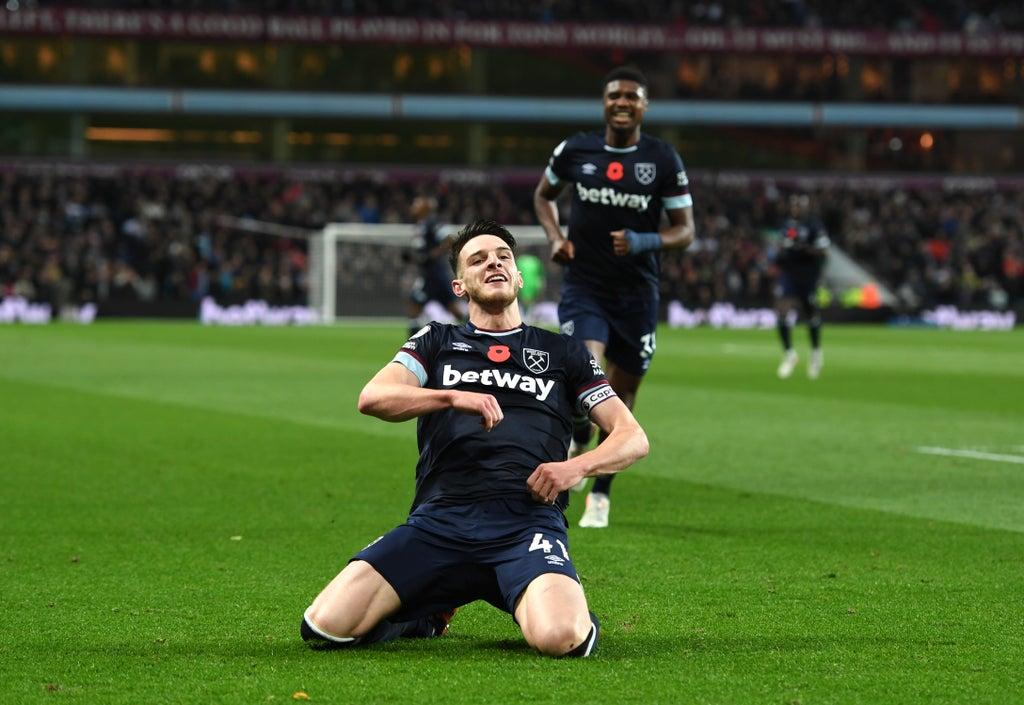 But there is just no truth to it.
We've made it clear already that Rice has reached an agreement with the Hammers and is set to stay this summer before potentially leaving next summer. At the end of the 2022/23 season, it's very likely that he will eventually move to Stamford Bridge.
But there has been absolutely no groundwork laid for any kind of deal and there remains a serious question over Tomas Soucek's future.
There is zero chance whatsoever of both Rice and Soucek being sold in the same summer, and it is far more likely at this stage that it will be the latter moving on rather than the former.
Declan would also cost in excess of £120m, which is the kind of money that Chelsea just don't seem to have this summer.
Next summer, it's a completely different conversation, but this summer? Declan stays with the Hammers.