Declan Rice won't boycott social media, but says something has to be done to stop the vile abuse of some players.
Former Arsenal striker Thierry Henry has deleted his social media accounts in protest at the lack of sanctions for people doling out racist abuse and bullying behaviour.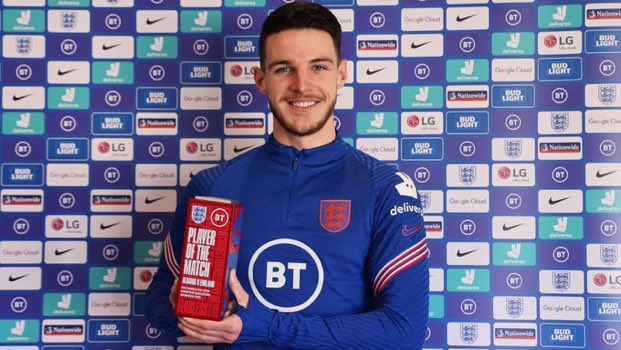 Gareth Southgate, the England manager, deleted his social media when he became England U21 manager in 2013 and he has urged his players to consider doing the same.
Rice says that he will not, as he runs his own account and believes that he needs to interact with Hammers fans and Three Lions supporters.
But he has accepted that he and the rest of the England squad may discuss a boycott ahead of the European Championships this summer, and he has urged Twitter and the like to clamp down on abuse and trolling.
Quoted by Sky Sports News, Rice said: "Something definitely has to be done. There has been way too much in the last year especially with social media abuse.
"For someone like me who runs my own account and has that interaction and love with the fans, I don't have any problem with it.
"It is important that a player like me can have interaction with West Ham or England fans.
"Thierry Henry has boycotted it. I've seen Gareth Bale come out and say something. It may be a decision that is spoken about in the future between the players, at the moment there is not."
Rice could play for England on Wednesday when they take on Poland in a World Cup qualifier.