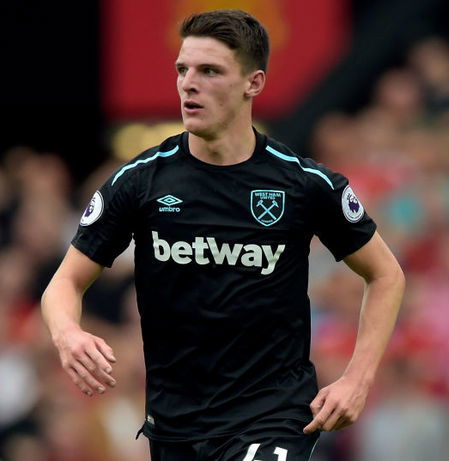 Declan Rice has handed the Hammers probably the best news of their season – he's going nowhere!
The 19 year old has been the discovery of the year, turning in top performance after top performance during a turbulent campaign.
And with a new contract on the cards this summer the youngster has made it clear he will be going absolutely nowhere such is his love affair with the club.
And he chose to make his declaration on the official website where he said: "The fans have been excellent. At the start of this season they didn't really know who I was but now they are singing my name and asking for stuff. It's special. "I want to stay at West Ham.
I want to keep playing for this club and hopefully next season I can keep playing and make more appearances."