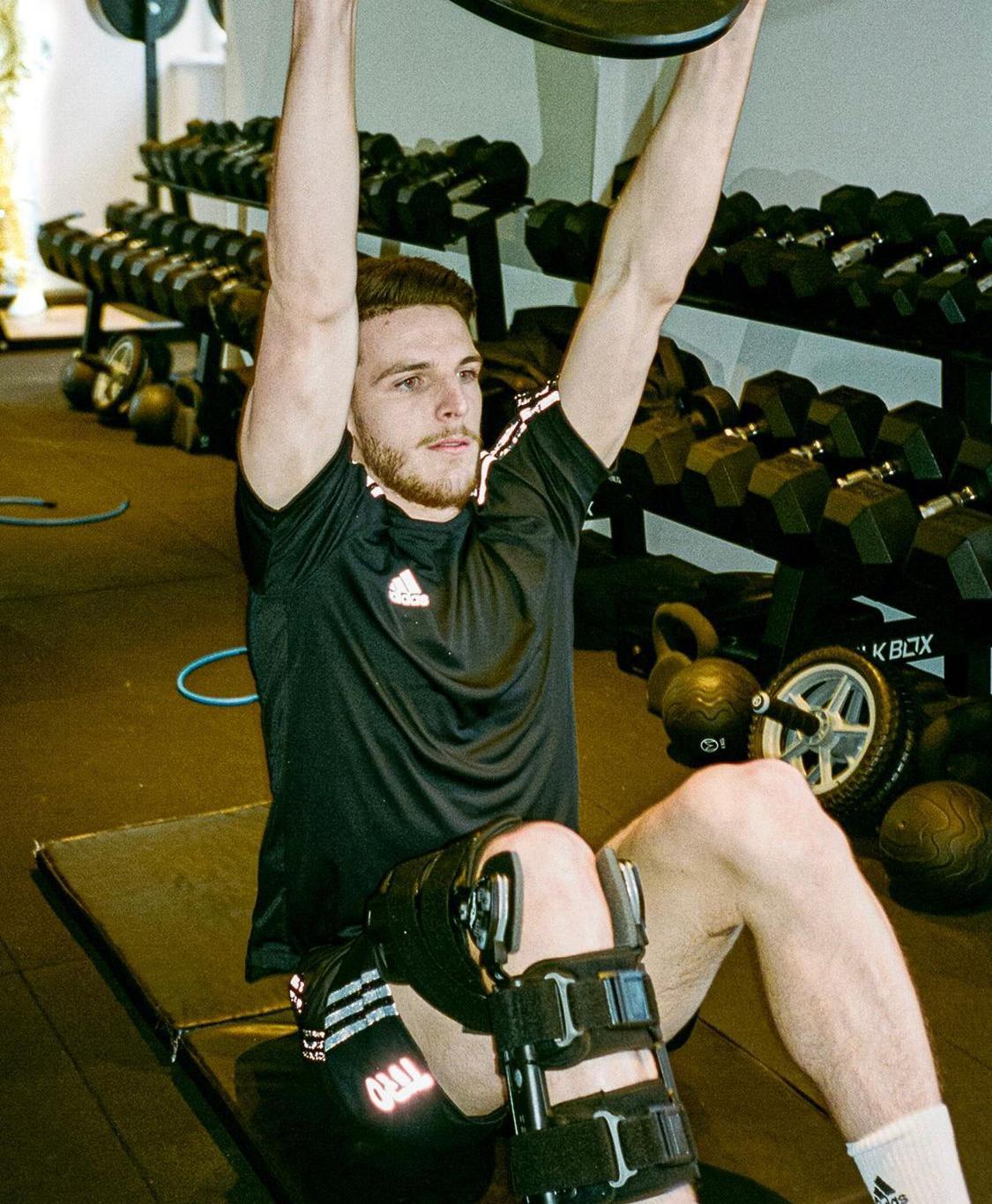 Declan Rice is working extra hard to recover from his knee injury at Surrey home in his custom made gym.
The Hammer injured his right knee in England's game against Poland  ten days ago but is determined to prove medics wrong who believe his injury will take five weeks to heal.
Rice has been using a special 'Game Ready' machine at home to apply compression and ice-cold water while he is relaxing and he also using a special zero-gravity Alter G treadmill at Rush Green.
The defensive midfielder is also working out at home in Banstead with a special programme while wearing a protective brace.
The 22-year-old is determined to return before the end of the season to help West Ham in their push for Europe, he also doesn't want to lose his place in England for the Euro 2020 Championships which start on Friday 11th June in just 62 days.
During the Wolves game Dec posted "Rehab has started. Gutted to be missing the game tonight. Overwhelmed by all the support but I'll be back in no time. Come on the boys"