Declan Rice has appeared on Gary Neville's Overlap podcast and gave some truly fascinating answers to the former England man's numerous questions!
The Manchester United legend quizzed the West Ham skipper on all manner of topics, from his favourite cheat meal – a Burger King! – to the stadium he most wants to play in.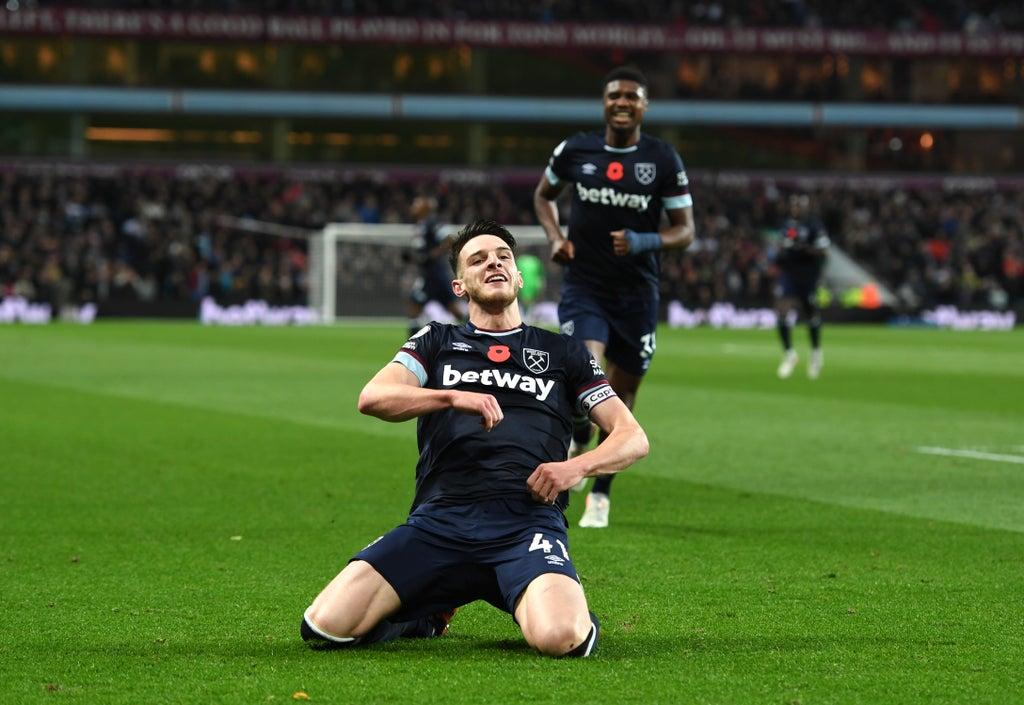 That answer was the Bernabeu, the home of Real Madrid, while he also gave his opinion on the eternal debate as to who is the greatest footballer ever, the funniest player he has ever played with , and the best goal he has seen live. The latter was scored by another Hammer when he was on the pitch!
It's a really interesting watch and one that just goes to show that Declan is a genuinely down to earth lad, who seems to have his head very much screwed on.
Take a look at the video below to see how Declan came to get his current number, and his opinion on being permanent Irons captain!
Watch the vid at this link.