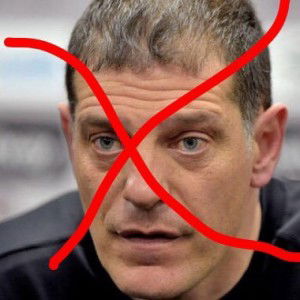 No surprise that some knee jerking Irons are already calling for Slaven Bilic's head after the team collected just three points from a possible 15.
But one ludicrous twitter account called @SlavenOut started the calls before the West Bromwich Albion defeat.
It asked:"Would any West Ham United fans be in interested in a protest, me and a few of the lads going to try and organise something, RT's appreciated #BILICOUT"
The tweet has received a backlash from many who had taken the post seriously.
The anonymous supporter has defended his opinion by stating: "I've never been 100% with the man, carried by Payet's brilliance last season, but cracks are begging to appear, tactically inadequate, picks passion over quality, and no plan B, can't organise a defence, not enough Premier League experience"
His/her latest post includes plans to fly a plane over the London stadium on Wednesday
"After a lot of thought we have decided to get a plan to fly over the stadium on Wednesday night with the words '#BilicOut' on a banner" 
We have a better – fly over the stadium and jump out!