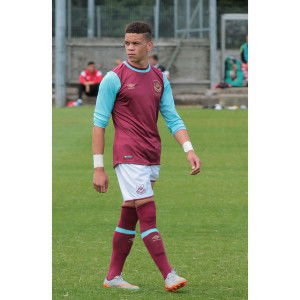 Former Hammer Marcus Browne was helped by Rio Ferdinand in his switch to Middlesbrough last week,
There was considerable surprise that the youngster was allowed out of the Hammers at a price of just £800,00.
Browne is managed by Ferdinand's management company New Era Global Sports which is headed by his former agent Jamie Moralee.
And it was Rio who took a hand in the deal when finally persuaded his England colleague Jonathon Woodgate to give the youngster his chance after he had enjoyed a brilliant loan spell at Oxford last season and where boss Karl Robinson was desperately keen to sign him.
It looked very much as though that's where the boy was headed until the very last moment  when Rio is reported to have taken a hand and persuaded Woodgate to take a punt on the player.