Rio Ferdinand can see no way of keeping everybody happy as the Premier League continues to push for a restart to their competition but it misses the main point – why can't matches be played in a club's own stadium rater than on neutral grounds.
We are stil awaiting an answer that makes sense!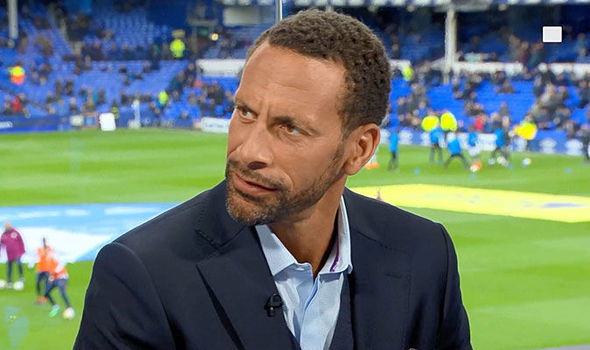 Ferdinand told the
PA
news agency: '
The Premier League are in a position where they're not going to please everybody. There are going to be people whose noses are put out of joint.
'Teams in the relegation zone (will be) saying 'we were relying on our home form with the backing of our fans to make sure that we remain in this league', which you can understand.
'But we're in uncharted territory and we've never been here before so to expect that the Premier League and the FA are going to have an absolute resolution for this that's going to suit all parties would be very, very naive.
Ferdinand said those at the bottom will feel disadvantaged by playing at neutral stadiums
'People are going to feel at a disadvantage if certain decisions are made but I don't think the Premier League can have a wholehearted 100 per cent win on this no matter what decision they make, which is unfortunate.'
Player welfare is an issue that could dominate the agenda if the Premier League presses ahead with its plans to complete the season.
'It's understandable but I think the players will need to be putting their trust in the medical staffs at their clubs.
'The Premier League, the FA and the Government, if all of those three bodies give it the green light then I'm sure the players' protection, health and well-being will be at the top of their agenda to make sure they remain healthy and not at risk.
'That's where the players' trust has to lie and they've got to believe that these powers that be are doing it for the right reasons and that's that health is at the forefront of everything.
ClaretandHugh says: Time and again the point is being missed and it truly is hard to understand why because were the PL to pull back from its neutral ground position few would complain about at least one big issues – home disadvantage. There are of course many other reasons for cancelling the season but for us the neutral ground proposition is ridiculous and unnecessary. The League bosses have based their view on one given by police that it could offer challenges (they have never explained what these are) to themselves and other public services. But the reality is players can observe isolation or quarantine – call it what you will  – whilst playing the outstanding games in their own  stadiums. We believe that were the League to make that single change the players and clubs would immediately get behind Project Restart as there doesn't appear to have been a single reason given as to why that's so difficult.