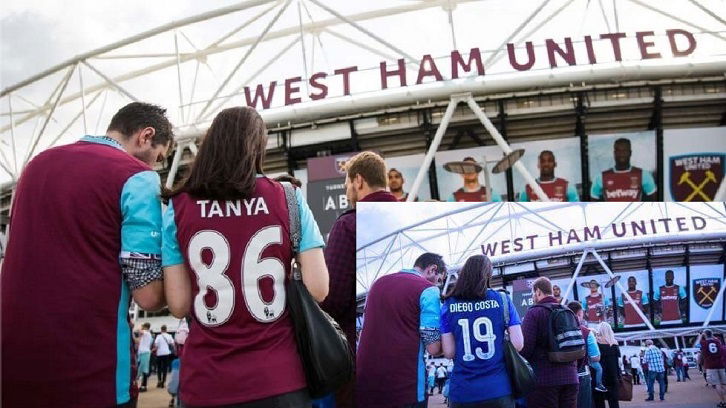 Stadium operator will refuse entry to supporters attempting to enter the London Stadium with a club shirts or clothing associated with another rival team which is not West Ham or the specific away team we are playing that day.
West Ham released a statement on WHUFC.com saying:
"West Ham United have been made aware of photographs appearing online of supporters apparently wearing shirts of rival clubs at London Stadium. The Club would like to clarify that the image above has been altered on social media.
We are fully committed to delivering the best possible matchday experience at our new home, and our Founders are playing a key role in making that even better. The Club reminds all matchday visitors that although fans are welcome to attend games wearing West Ham United shirts or the shirts/colours of that specific game's away team, anybody attempting to enter the stadium wearing clothing associated with another football club will be refused entry, in order to ensure the safety of all supporters. We thank you for respecting this Club policy."
While the photo in question highlighted by the club was undoubtedly a fake, ClaretandHugh have been made aware of many other photos of adults and children wearing rival club shirts which were not faked. Manchester United, Chelsea, Aston Villa and Leicester City photos have all been sent to us but because many of them contain children we have decided not to publish them.