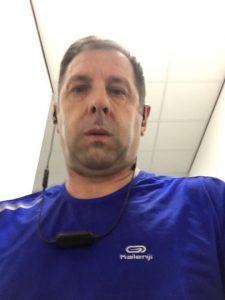 Millwall fans have raised over £3,200 for West Ham fan Isla Caton to demonstrate that football has no colours when it comes to cancer.
Millwall fan Tony Munday is a whisker away from his target of £2,000 for little Isla Caton. Tony writes on his Justgiving Page.
'Anyone who knows me will know that I'm a Millwall supporter to the core and that West Ham are the team I love to hate.But when it comes to children and cancer, rivalries and colours become insignificant and we all pull together as one.I'm running the Brentwood Half marathon on March 18th to help raise money towards this brave little girls target that she needs to reach.I've put the target at 500.00, but if it reaches 1000.00 I will run wearing a West Ham shirt. I expect this to pull in plenty of extra money as it's the only way I'd ever do it.  If it reaches £2,000 I will wear the full kit'
At the time of writing, Tony is just £36 away from his £2,000 target. One West Ham fan has suggested he should kiss the West Ham badge if he reaches £2,500. A challenge he has yet to accept.
Tony's page is at  https://www.justgiving.com/fundraising/tony-munday3
Update: Since this story appeared on C&H the fund is up to £2,480   £20 for Tony to kiss the badge?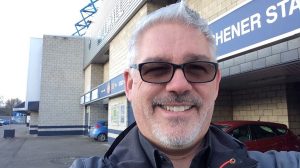 Another Millwall fan called Nick Hart who is a member of the Millwall AMS supporters' group plans to walk to raise money for Isla. He has raised £1,248 so far
Nick writes "Like all Millwall fans, we were very touched to read of young Isla Caton's appeal for funds to visit the USA for vital cancer treatment, not available on the NHS.  So to lend my support, I am joining the #teamIsla walk from the West Ham United training ground, to the London Stadium in Stratford on April 14th 2018. Which as a lifelong Millwall supporter, is an unusual thing to do to say the least …Cancer knows no colours though and some things go way beyond any football rivalry. I am proud to lend my support to this cause on behalf of all Millwall fans."
Nick's page is at https://www.justgiving.com/fundraising/achtungmillwallforisla
Claret and Hugh recently held an online auction of items kindly donated by West Ham legend Billy Bonds which has raised £2,120 so far at https://www.justgiving.com/fundraising/billybondsauction