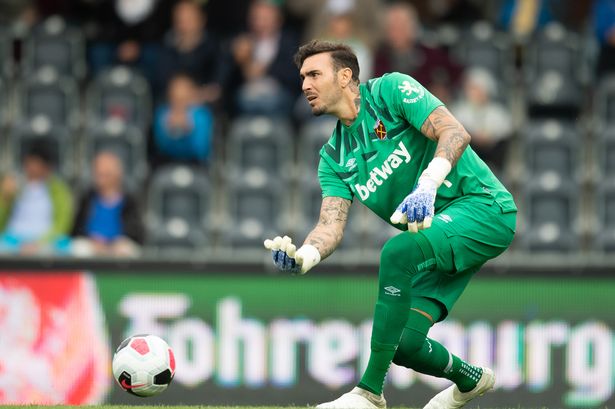 The shocking news surrounding Fab today has caused an outpouring of worry, anxiety and near grief across the forums…nobody's died!
Roberto is being destroyed in some quarters, given great support in others, then there's those who simply want to to back him at a difficult time for the club.
Having worked so hard to reach fourth place at such an early stage of the season, we have to be honest and admit there could hardly have been  a more bitter blow.
Now another Spaniard follows Adrian into the Hammers spotlight and the comparisons with our Number One have immediately started which is totally unproductive.
Like Pablo Fornals and others before him Roberto has had no chance to settle and although he doesn't seemingly command his area like the top man we are about to find out what he's all about and early assessments could be proved wrong.
He has a pretty sound PL defensive set up in front of him right now and I saw him spread himself brilliantly to save from point blank range against Bournemouth.
I'm not sure  any of us have seen anything like enough to judge him but having said that the disappointment for Fab is intense.
However, I'm pretty sure the No 1 will – as a fully paid up member of the keeper's union – will be giving his No 2 all the support and help in the world.
It's an absolute given to say it but I'm pretty sure we will all be saying the same and trusting that he will prove the misgivings of many incorrect.
And two words must be remembered in circumstances like these: "TRUST PELLE."
COYI