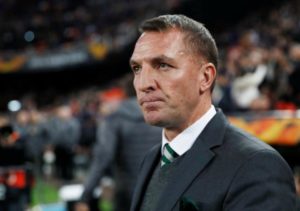 West Ham will be attacked from the start of tomorrow's game against Leicester City according to Foxes boss Brendan Rodgers.
The Irishman saw his squad battered over a dreadful start to this campaign but since giving midlands neighbours a 4-0 hiding their fortunes have taken a dramatic upturn and they are no equal with us on points and ahead on goal difference.
Victories over Leeds Leeds United (2-0), Wolves (4-0) and Everton (2-0) have seen them score eight goals and keep three clean sheets which sees them into a comfortable mid table position.
The Hammers need a similar uplift to that experienced by tomorrow's opponents and this would be a brilliant game in which to gain a much-needed result and confidence boost.
However, Rodgers made it clear the Foxes were going to have a real go at the London Stadium and thus the Irons cannot afford another slow starting performance.
The Foxes boss said: "We'll just attack the game how we have recently. "We've been scoring goals away from home and we're hard to beat, which is important – but they're a good side, with some really good players."
David Moyes is under increasing pressure from some members of the Hammers fanbase – a position experienced by Rodgers until recently and he added: "There's a real witch hunt for managers to lose their jobs and I don't see that changing," he'd said.
"It feels like you can't have a downturn without calls for change. There was no mystery for us, our results just weren't good enough. Now we've had some better results."