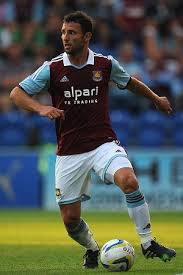 If my flies on the wall have been hearing correctly it seems there were more than a few words passing Razvan Rat and the manager before the full back's final departure from the Boleyn!
We're told the  Romanian had an alleged confrontation with Big Sam, the gist of which apparently was that he was doing himself no good playing for a team which kept losing games!
Sam, meanwhile, having sat through this complaints, allegedly returned fire by declaring that he wasn't entirely happy that 'Roland' took it upon himself to spend so much time racing forward when he had been instructed to defend.
Now, you simply don't take on Sam – that's one of the 'givens' inside the game and it was soon after that we heard the boy Roland was on his bike.
He had around 20 weeks left on his contact at £30k a time which would have meant a £600,000 pay off until the two sides agreed a compromise which Claret and Hugh understands worked out at around £400,000.