Fabrizio Romano has posted an update on Declan Rice's future at West Ham but he's at least three days behind ClaretandHugh even with a spin concerning the player's future!
The noted transfer insider has 7.6m followers on social media and his tweets can receive over 1 million likes and retweets when he posts transfer news.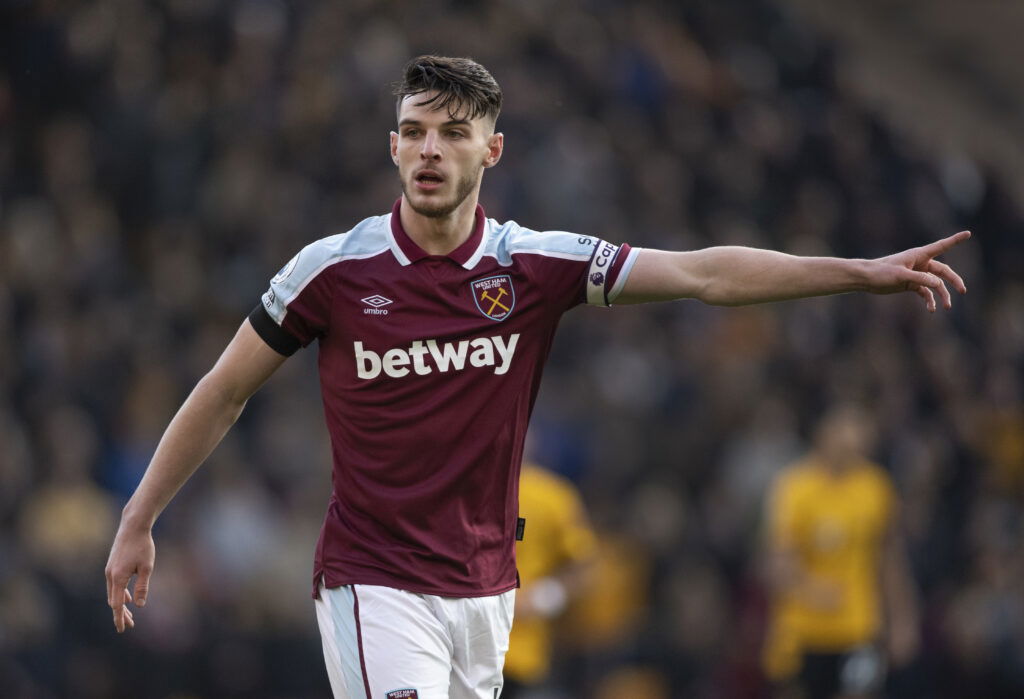 Romano tweeted the following earlier today: "Excl: Declan Rice has turned down third contract offer at West Ham. There's still no agreement – Rice has always been committed, but he's now open to a move this summer. West Ham insist he's untouchable as David Moyes said – but Declan Rice won't sign a new deal."
However, if you want the true facts you will find them in our story from three days ago which explains the "amicable" agreement the club has reached with Dec and his advisors and that he will definitely not be leaving this summer Exclusive: Declan and Irons reach agreement on future – Claretandhugh
We didn't just say that Declan had turned down a new contract but informed you that he and the club have reached an agreement over his future and also that he is fully committed to the claret and blue cause.
Rice knows he won't be sold this summer – something Romano omits amd indeed spins in an opposite direction. The reality is he is happy to stay at the club for another season. His sole focus is on winning the Europa League and finishing in the top six.
Romano may say he's a transfer insider, and he has got a lot right in the past, but this is well wide of the mark.
Follow ClaretandHugh for the most recent Declan updates, and everything else relating to the squad.