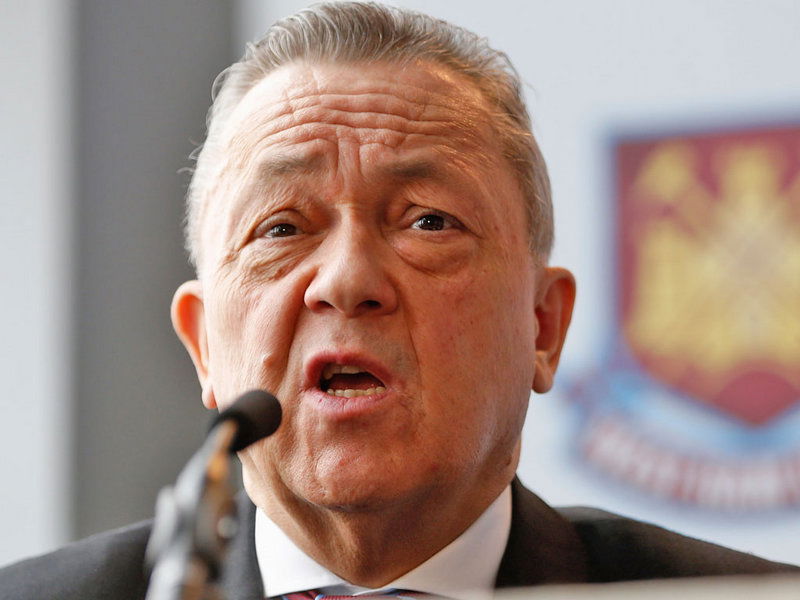 It seems apparent that only one voice matters at West Ham United at this moment in time – David Sullivan's!
Maybe that's how it's always been but until now the co owner has been more than happy, seemingly, to allow his pal and colleague David Gold to handle all the public relations.
Manager Sam Allardyce appeared to have a free hand to say what he liked when he likes – that's not a criticism, just a fact.
But  those who listened to the co-owner apologise publicly to fans at the end of season awards dinner for a disappointing season realised that perhaps something was very much 'up.'
Since then, inquests, decisions and future policy has come very much under the microscope and DS  has become the key figure and something of a class act.
Allardyce briefly emerged on Thursday to claim he was happy with the outcome of the end of season review and make it clear he alone would appoint the new attacking coach.
To be honest an attacking coach is hardly a big deal – the only surprise to me was that we didn't already have one – most clubs do.
But it was significant, and to many, very ironic that just 24 hours later the co-chairman – now seemingly in charge of all transfer dealings –  upped the ante.
The board statement following the end of season review spoke of a top ten finish. Yesterday that changed with Sullivan saying he was looking at the top six!
Precisely quoted he is reported to have said: "We start next season with three competitions, two of which we can win and we have to be dreaming of winning the third one.
"I don't want to just aim for top 10. We should be aiming for top six. I want to be looking up the table not down it next season."
At the same time it has been revealed that a Director of Recruitment would be appointed and it was significant that the manager wasn't claiming to be responsible for making that choice.
Presumably that will be the decision of David Sullivan in conversation with the board.
Seems to me there's a whole lot of pressure being exerted right now although some may say that Mr Sullivan hasn't said anything overly significant.
But for a top ten finish to become a top six placing within 24 hours sounds like a quantum leap to me and begs the question: How much cash will be invested to make it happen?
Anybody who believed the chairmen had indulged themselves in a cosmetic PR exercise on Sam's behalf at that end of season review have had a rude awakening.
With transfer dealings appearing to be out of his hands, a director of recruitment on his way in and a top six finish  being made a priority the manager is facing more pressure than anyone would have imagined.
This is West Ham at the crossroads and it seems that the map showing the way forward is very much in David Sullivan's hands