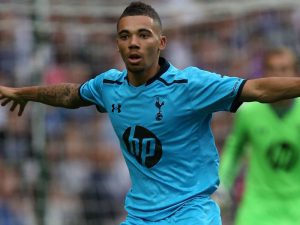 Ryan Fredericks is primarily a right-back, but he can also play in the right and left midfield positions as well as on the left side of defence. Born in Hammersmith Fredericks is a graduate of Spurs' youth academy, but he made just four appearances for Spurs' first team before he signed a permanent deal with Bristol City in 2015 after loan spells with Brentford, Millwall and Middlesbrough.
 But less than a month after joining the Robins, Fredericks signed for the Cottagers having made just five appearances in all competitions for Bristol City. He featured 32 times in all competitions in his debut campaign at Craven Cottage and made 34 appearances during the 2016-17 season as Slavisa Jokanovic's side suffered play-off heartache.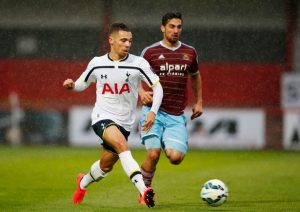 Fredericks racked up a further 48 appearances in all competitions for Fulham last season finishing with the Playoff final last weekend. The 25-year-old is described as a speed merchant. When his midfield have possession he is always anxious to use the space in front of him to run on and receive a pass. Once in the midfield third he is rapid in reaching the 18-yard box.
Unlike some fullbacks, who only break forward on the outside of their midfield colleague, Fredericks sees the opportunity to go on the inside at times. This tactic can surprise the opposition.
His great efforts to reach good advanced positions are often spoiled by his lack of composure after a speedy run.  Crictics say he needs to slow down at that vital moment and pick a player out. It is said he can be impetuous and also gives the impression of getting irritable when refereeing decisions go against him.
Fredericks who away with in Las Vegas at the moment is expected to meet West Ham on Monday morning and is hoped he will sign a long term contract with the Hammers to become the first signing under Manuel Pellegrini.