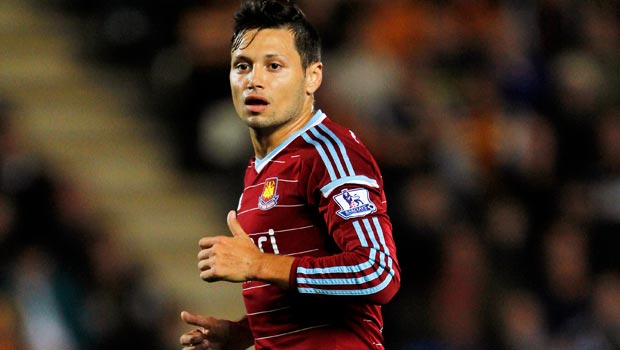 David Gold, David Sullivan jnr and  Mauro Zarate have tweeted their farewells from the Ironson Twitter over the last few minutes..
David Sullivan Jnr released a Twitter conversation between himself and Zarate in which he said: "Good luck in Italy."
"You have left us with great memories and me my family and the rest of us at West Ham wish you nothing but success. You never know we may see you back at West Ham again some day."
Zarate responded by saying: "Thanks Dave, was a great experience. West Ham is a beautiful club. I'll never forget you all."
And a few minutes ago the player said:  "I would like to thank David Gold and David Sullivan for believing in me and giving me the opportunity of playing at a special club like West Ham United.
"I would also like to thank my team-mates for the good times we shared and wish them the very best for the future, and especially from the bottom of my heart all the West Ham supporters for their unconditional support and affection. You are truly unique. Thank you all very much."
David Gold then tweeted his best wishes to the player saying: "Good luck to @mau_zeta for the future, will always be remembered and welcome at west ham."