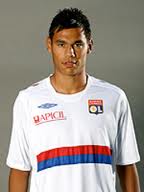 Southampton are likely to mount a bid for the Nice left back Kolo with whom the Hammers are currently holding talks.
The 22 year old is seen by the south coast club as an ideal replacement for Luke Shaw who looks likely to leave them in the summer for Manchester United.
And ironically, Kolo was being tracked by David Moyes when he was Old Trafford boss as a replacement for Patrice Evra.
Now, however, with the Reds pursuing Luke Shaw the Saints are ready to move in on the 'live' Hammers target!
We are believed to have lodged a £3.5m bid but the French club want nearer £6m.
And with Southampton receiving significant funds from the Shaw sale a serious tug of war with the Irons is set to take place.