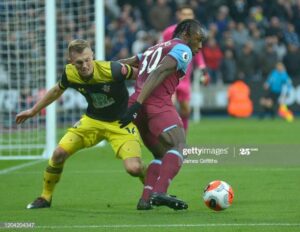 Southampton vice-captain James Ward-Prowse says all the squad wanted to "repay" the local community after the Saints became the first Premier League side to announce player wage deferrals.
The whole first-team squad and coaching staff, including manager Ralph Hasenhuttl, have deferred part of their salaries for April, May and June, to ensure non-playing staff continue to be paid.
The figure for what percentage of their wages has been deferred has not been disclosed by the club but is thought to 10%.
In an interview with BBC Sport, Ward-Prowse said being the first club "wasn't any part of the decision-making".
"We wanted to make a good, mature, calculated decision on what was needed," he said.
"It wasn't done for a 'well done, you're the first club to do it'. It was done out of thinking ahead and thinking what is best for the club and the community.
"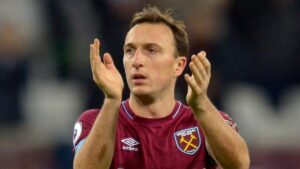 I'm proud, as a Southampton player, to be part of the club because the decision was made in a very good way and it really sums up and epitomises what the club is all about.
"A lot of other football clubs go about it in different ways, which is fine, but the way all the players and staff came together really sums us up what we are about as a club.
"On a Saturday at 3pm, the community comes together for the club, it's all about the team and what we're doing, and the way we went about it was ensuring that we could repay them by the decision that we made."
West Ham became the second Premier League club to defer wages with an agreement with the players thought to be somewhere between 20% and 30% also for three months.
At the time of the announcement, West Ham Captain Mark Noble said  "As players we have been in constant dialogue with the Club since the situation emerged and I am proud that our entire squad have made clear their strong desire to play our part in helping to support others through this situation. 
"At West Ham United, we are one team and our priority reflects the Club's aim to help ensure the staff get 100% of their salaries while we are unable to play our matches. We continue to do all we can, collectively and individually, throughout this period for the benefit of those around us, our colleagues, our supporters and our community. 
"On behalf of the players I send our best wishes to all of our supporters and their families, especially those who have been directly affected by the virus, and I look forward to the day that we can all be back together again."