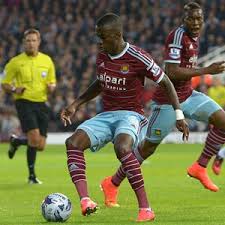 I have no doubts whatsoever that Chelsea are sniffing around out better players – the only shock would be if they weren't!
I am equally convinced that neither Enner Valencia or Diafra Sakho will be moving  this winter and the latter could be around for a long time time come.
Nobody can yet vouch for the truth of our so called bid for Swansea's Bafetimbi Gomis although I fully expect more to become clear on that over the next few days.
Sam Allardyce has denied such a bid has been made but Sun journo Alan Nixon is no 'chancer' and was the guy who initially broke the Sakho for West Ham story.
We'll wait and see. More will soon become clear. I can guarantee that and you'll read about it first here.
What I do like about all this is that it proves we aren't kidding ourselves when we speak  so highly of out summer signings – it's  been a long time since we have found ourselves in this position. Enjoy it!
And remember this, Chelsea have no chance of stealing either the Senegal or Ecuadorian international away on the cheap because neither has an escape clause in his deal – both of them are under lock and key for the duration of their deals. The deals are watertight.
Many lessons have been learned at Upton Park over the last couple of seasons and escape clauses are a thing of the past.
Sakho is going nowhere, Valencia? There's a tiny chance but if he does and Chelsea are the buyers they will have to pay right over the top!