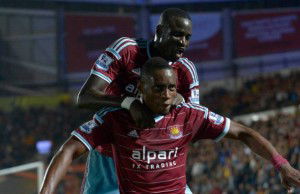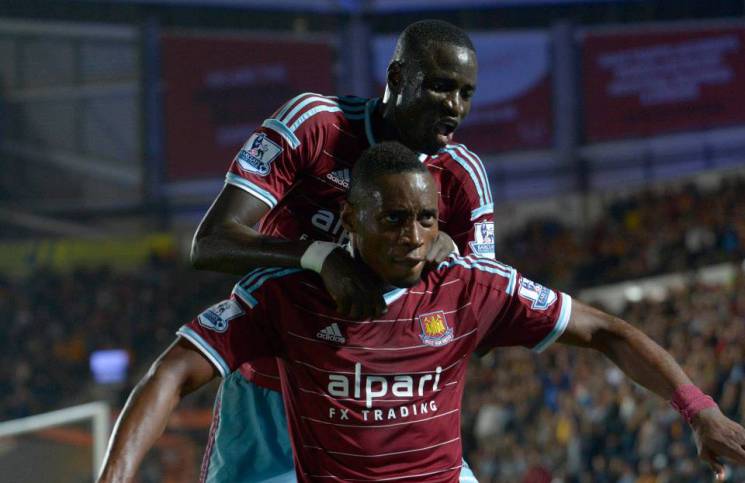 I have never believed that Sam Allardyce – or come to that, any other manager – picks teams to annoy the fans.
Nor do I believe that captain Kevin Nolan is useless and that fans should demand a season ticket rebate every time his name appears on the team sheet.
I mention this only because many on the often very petty and silly Twitter seem to believe the manager's sole intention is to annoy them personally by doing the first and including the second along the way!
I will never apologise for disliking a brand of football which depends on getting it from back to front as quickly as possible whether it's promoted by the West Ham manager or – as was the case today – Louis van Gaal.
And looking at the forums tonight shows that the United fans are as cheesed off with the Dutchman as many Irons fans have been with our manager when he chooses to play that way.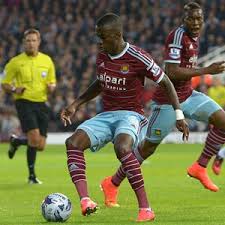 Tonight in his press conference Sam said these words: "Our strength was in playing the ball into our front men from the midfielders not by going from back to front."
That of course can only happen when Diafra and Enner play together and the Ecuadorian was a revelation today as he returned "at a stroke" to the early season form which had us all drooling.
It was no accident  that today's was the most enjoyable game at the Boleyn for the many weeks stretching back to Andy Carroll's injury days.
Diafra and Enner are a front pairing made in heaven and it seems – from his remarks – that even our often stubborn manager has to accept that our better football is played when they are in harness.
So just what happens when Carroll returns? Do we return to a brand of football which I believe has seen us slip down the table and is nothing like as exciting as most of us want to see?
Or do we give the deadly duo a fair crack of the whip with AC being used as an impact sub not unlike Fellaini was for United today.
Sam's admission that our strength is in getting the ball into the front pair's feet out of midfield surely only applies to today's front two.
He has a decision to make and to be entirely frank it really isn't very difficult – stick with today's pairing Mr Allardyce. It really is the way forward as you have implied yourself.