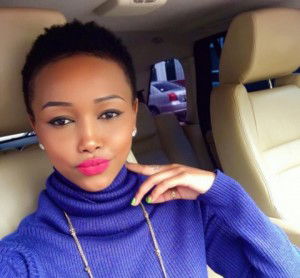 Kenyan socialite, Huddah Monroe may have let the cat out of the bag that is she dating Hammer Diafra Sakho.
And if that's the case it may be precisely what's needed to settle down a player who has had more than his share of issues with the club of late!
Monroe told Kiss FM radio in Kenya that she is dating a football star and she is happy right now.
"Yes I have a boyfriend. He lives in the UK, he plays soccer." Monroe revealed.
She declared it wasn't  Kenyan footballer Victor Wanyama but added it was somebody she knows but has not interacted with in the past before confrming he plays for West Ham.
The two follow each other on Instagram with Huddah just one of the 37 people the footballer follows on the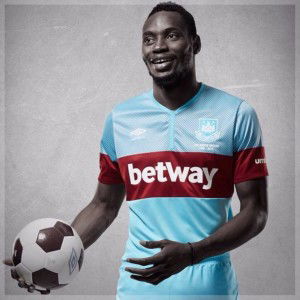 social networking site. And he is one of the seven she follows back on the social media site.
Sakho has often been troubled in his personal life since joining West Ham. His former girlfriend, Mya Hassan gave birth to his daughter earlier this year. Mya was dating the West Ham striker until he allegedly assaulted her, caused criminal damage and sent malicious communication which led to him to be arrested by the Metropolitan police twice though he denied those claims.
He also has another daughter living in France from his previous partner who works for Metz for whom he previously played. Maybe this new relationship can bring some stability back into his life and in turn his football.