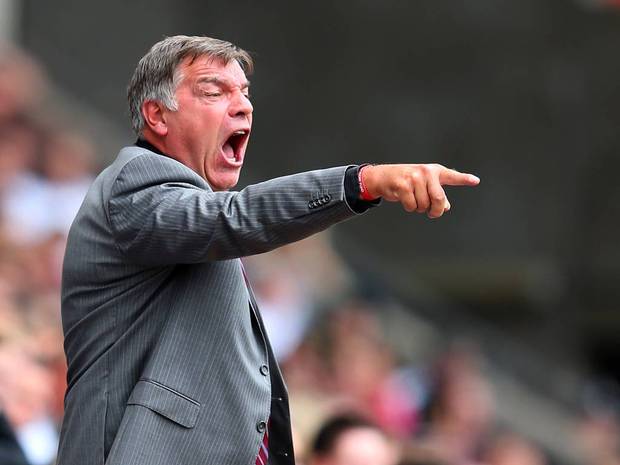 Sam Allardyce has confirmed what Andy Carroll has already admitted: It's gonna be a close call whether the big man gets a start against Everton on Saturday!
The manager admitted in his morning press conference this is probably his biggest decision of the weekend declaring: "It's a tough decision based upon how Carlton performed last week.
"I will make that decision tomorrow when we pick the final eleven to go out and play against Everton.
"Carlton has done really good. Since his re-introduction to the squad, after he spent a long time in the wilderness over the summer,  it took a little bit of time to get him back in top condition and now he's done that he's produced more goals than he did last season."
The manager knows how tough the Goodison clash will be adding: "We know how tough the game is going to be because last season we did well to keep the score down (2-0 the way they played against us.
"They were terrific. That's been carried on by Roberto (Martinez)  so we know we'll have a very tough game, even though the results haven't been as good as they would like recently, they've played exceptionally well in every game and lost by the odd goal.
" Goals are what it's all about for us at the moment.