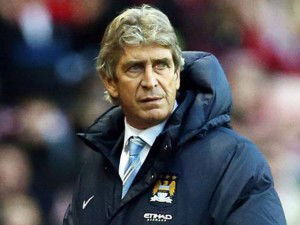 So who's under the most pressure this afternoon – Manuel Pellegrini or Sam Allardyce?
Both head up two out of form teams desperate for wins but effectively for the same reason to take the pressure off themselves and help them PERHAPS save their jobs.
Incredibly, City go into the game with five defeats since the beginning of March  whist the Hammers slump is too well known to mention again.
Nothing would surprise this afternoon although the bookies have City at around 1/4 rto win, the Irons 11/1 and 11/2 the draw, depending where you shop.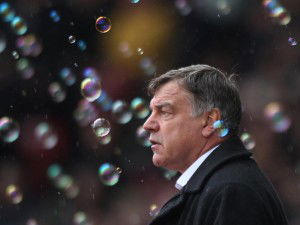 It would be good to believe that – with absolutely nothing to lose Mr Allardyce may go for broke but with City looking to restore some confidence in front of their oen fans after the 4-2 derby day drubbing Irons fans have good reasons to be fearful.
Having said all that 11/1 is too godd to resist so m y Betfair accound will carry a tenner bet.
Who's under most pressure – I'd say Pellegrini because it now seems pretty much a given Sam's on his way regardless.
But it's a real close call.