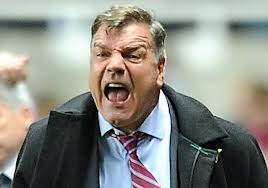 Great quip from the Daily Mirror's betting expert Derek McGovern whilst discussing Sam Allardyce's sacking odds this morning.
He wrote: "It's appropriate that Sam Allardyce is the new favourite in the  the sack race.
"The sack race is defined as a race in which contestants compete by jumping up and down in a sack, which pretty much sums up West Ham's attacking policy last season!" LOL
He believes Allardyce may have ridden out his mid-summer crisis and isn't sure he deserves to be favourite for the bullet.
And today he is backing the Hammers to win declaring: "Their opponents, you see, are Spurs – better known as West Ham's bitches!"