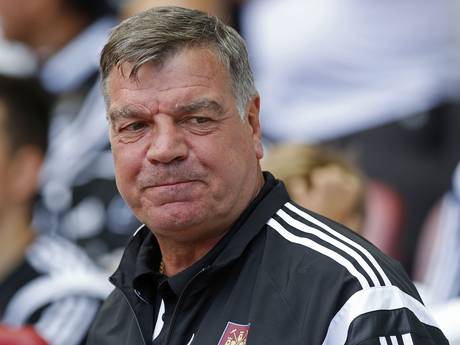 Sam Allardyce has always has a way with words – lots of them usually!
They don't necessarily follow in precisely the correct order and often form themselves into extraordinarily long sentences which sometimes take a little deconstructing.
But he had absolutely no problem when confronted with a question about the soon-to-depart Ravel Morrison from a very brave journalist in his post-match press conference last night.
We salute the reporter concerned who – as the remainder of the press pack bathed in his discomfiture – attempted to do his job properly and ask the difficult questions.
He asked if the manager could update him on the situation regarding Ravel and was told: "No, absolutely not! – are you having a f….ing laugh, man?"
The rest of the reporters who had failed to do their jobs properly of course roared with laughter.
Nice bunch the media mafia! Oh, and Sam: "Not tonight mate" would have done the job!!