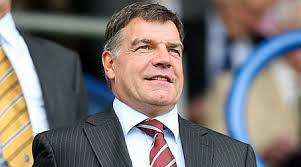 Boss Sam Allardyce was pleading a "major mistake " for the 1-0 defeat at Crystal Palace and declared: "We are doing it too often."
Former Hammers loanee Marouane Chamakh got his head to a Barry Bannan cross for what the Irons manager described as a "soft goal."
He snapped: "We are doing it too often – at Norwich, against Chelsea and now here at Palace. These are very basic errors."
He explained that all they had to do was defend a second phase ball after a corner – "something we practice all the time, we did so this morning" and it has meant we lost a game we shouldn't have!
"We gifted them a goal when we were in charge of the game and then we couldn't find a way back."
The manager appears to believe that mistakes and bad decisions from officials are the story of the team's season and so it was again this evening.
He believed that Stewart Downing scored a perfectly good goal which was ruled out for shirt tugging by Joey O'Brien when Chamakh was the guilty party.
He said: "For me it was a foul by Chamakh and should have been a penalty. It's very disappointing when officials get it wrong. These decisions are critical.
Now we look at the League table having lost to a team beneath us and they are three points behind us when the difference should be six."