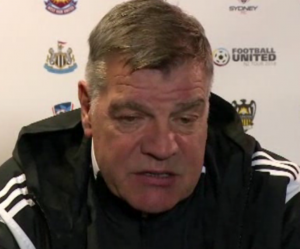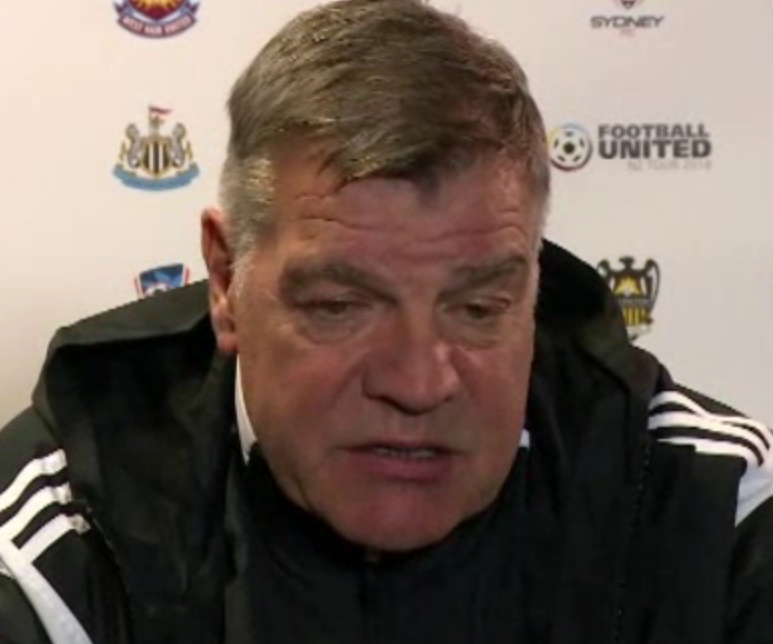 Sam Allardyce was caught between a rock and hard place against Chelsea with the outcome that he was  with one and thrown against the other!
The minute we saw the team sheet the first reaction was to believe that he didn't really feel in his heart we could beat Jose Mourinho's Chelsea.
The decision to rest Diafra Sakho and Alex Song was explained by the manager earlier as being because of recent injuries which would have made it difficult for them.
He said: "Alex has just got back from a problem with his knee and Sakho a problem with his back so two games in that short space of time would have been difficult.
"I'm sure they would have played very well today but come picking them Sunday might have been very difficult when we considered how they felt."
The message from that is clear seems to be clear. It is that the manager feels that Arsenal will be easier and intends playing his strongest team.
Not many would disagree that the Gunners do indeed look more beatable but should we fail to do so this will have been a very disappointing Christmas indeed and I have no doubt the flack will start to fly.
I will also be shocked if Morgan Amalfitano isn't included for Kevin Nolan for this is a game which will call for energy enterprise and genuine creativity.
It was clear that with our strongest team on the pitch for the last half an hour against Chelsea were were a very different proposition  so the big question is: "Will Andy Carroll get a game?"
After all although he's looking fit and strong if Sam believes two games in two days is too much for Song or Sakho. does the same rule apply to the big fella.
Personally I want to see Diafra and Valencia back together against the Gunners tomorrow with AC coming off the bench if it's not working.
Whichever way you look at it, the indecisive approach to the Chelsea match has made tomorrow's absolutely critical.
Sam Allardyce needs to get it spot on this time!