S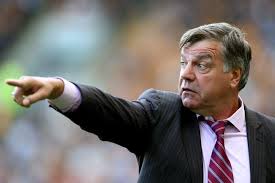 am Allardyce has again insisted he's unworried  about being offered a new contract at West Ham.
The manager signed a two-year extension to his contract in May 2013 but says he's happy to wait before committing his future again.
He said: "We'll see how the season progresses and when the time is right. If it has progressed to a certain level that they want to offer me a new contract, that's fine.
"At my age it doesn't particularly worry me a great deal. Contracts are made and broken in the entire football industry – it doesn't mean anything like it used to because a long or short contract doesn't protect you.
"It's a winning culture you need – if you continue to win, you improve the club."