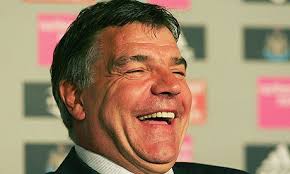 Sam Allardyce was back to his best  with his after-match comments and what a joy to hear him giving it back to bully Jose Mourinho.
Assessing his tactics and the outcome the Hammers boss said:  "If we deal with Oscar, Willian and Eden Hazard then you've got a great chance.
"Our keeper didn't have many efforts to save in the 90 minutes. There was intimidation from the Chelsea players – they were crowding around the referee.
The referee did well – he stood firm under that intimidation.Jose is going to say 'how you play like this?'
We're in a relegation battle, we can't play like Man United and get beat 3-0."
The Chelsea manager meanwhile moaned: " "They were trying to win time with everything. With their substitutions they were taking a long time.
"It was football from another century. The result is not a good result, I don't like to speak too much about the referee.
"I can speak about the yellow card which was not a yellow card [tackle on Willian). They defended with their hearts – I respect that and praise that.
"I don't think with matches like this we can sell Premier League across the world. My team did everything possible."