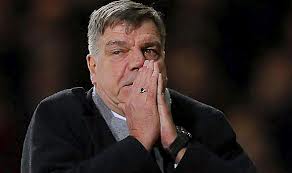 Sam Allardyce has struck a positive note ahead of the match against Manchester United tomorrow.
Despite some well proclaimed injury problems, their manager believes the visitors could be sent in the same direction as Liverpool and Manchester City.
The manager was this morning considering his depleted options at the back where – as reported elsewhere on the site – Cheik Kouyate may be proved into defensive action alongside either James Collins or Joey O'Brien.
Despite that, the manager appears to have adopted a reasonably upbeat approach to the game and given the team's fine home record that's realistic.
Having admitted that we will need to show some real discipline and care he added: "In many ways, this is a bonus game, one where the expectations are not so great.
"But we have done it twice this year at home, against Liverpool and Man City, where nobody expected us to win that game, yet we won.
"Can we do another one at home against the big boys?"