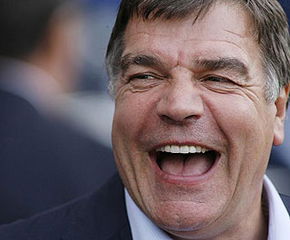 Sam Allardyce has admitted that if the club's first ten games had gone badly this season he would have been out as manager.
In an extended Sky Sports interviews ahead of the match against Swansea he said: "Had they gone badly that would have been the end."
With a win today however, the Irons will hit the top four as the Hammers faithful dream of a European campaign next season.
Allardyce also paid tribute to the part Stewart Downing has played in the campaign admitting that the possibility of his change of position was first discussed before the season started.
He said: "We talked about it whilst we were away and he now sees it as his position rather than the great winger he has been.
"We have the capability to be a good team and the recruitment policy is aimed at the younger element. It has the capability to be my best ever squad."