"Everybody in the world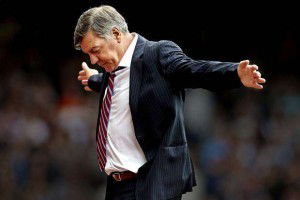 of football has very short memories," Allardyce told Sky Sports
"It's only what happened a couple of weeks ago or next week that matters. What happened four months ago is forgotten, whether that's good, bad or indifferent. That's football.
"I want to see it through, yes. That depends on a lot of anomalies in terms of negotiations – not just myself but those involved around me. And of course how we're going to progress in terms of recruitment.
"I've never heard them say I'm not doing a good job. I'll find out next week and then I can ask them why – see if they give me an honest answer.
"We're 11th with 47 points so we've got to try and get that 50-point mark and hope it gets us to 10th.
"Even if it doesn't it's still been an outstanding season and for me an outstanding three years back in the Premier League. I've only had to worry about relegation for about six weeks in three seasons."